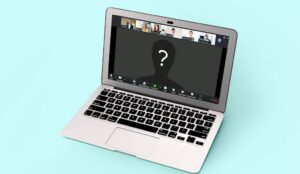 Here's a "symptom" of COVID-19 that you might not have thought of, but I bet you can relate to: Zoom fatigue.
For some, the exhaustion sets in after hours of being "on" during video calls. Others feel drained just seeing yet another Zoom, Teams, Skype or Webex invite land on their calendar.
To whatever extent you're feeling the fatigue, it's understandable. All of a sudden, we were reliant on this technology to get us through our new way of working. Many still face an indefinite work-from-home arrangement, so video conferencing will continue to dominate the day for the foreseeable future.
And beyond the 9-5, as we navigated "stay at home" orders, video calls replaced nearly every other interaction we would normally have in-person. During the early weeks of the pandemic, I attended a virtual baby shower, competed in virtual family game nights, dined with former coworkers during video lunch "dates" and scheduled weekly group calls with my college roommates.
So, after months of operating via video, sometimes it can be tough to remain energized, engaged and productive.
Enter the 'work gym.'
Once your office amenity and a place to escape to for a workout during your lunch hour, work gyms have taken on a whole new meaning. These online communities aim to help you block out distractions and achieve a higher level of productivity while working remotely.
Similar to the coworking culture that companies like WeWork strive to create in-person, work gyms have taken that collaboration digital. Participants subscribe to a service (like Ultraworking or Caveday) and connect with strangers online for structured video work sessions. The idea is that by utilizing the Pomodoro method (with structured intervals or sprints of work combined with breaks) and leaving your camera on for accountability, you can achieve a mental state of "intense clarity and productivity," otherwise known as 'deep work.'
Different work gyms employ different methodologies to help you get the most out of your sessions. Some incorporate inspirational talks or help you re-energize with stretching and breathing exercises. Focusmate will connect you with someone in your time zone. You each declare your own goals, and then for 50 minutes you work quietly on your respective projects.
Some even have their own gear to help you get your head in the game – monotasker hat, anyone?
While I understand the notion of human accountability and that having someone literally watching you might help you eliminate distractions and stay on task, I'm not sure I would feel comfortable inviting complete strangers in to my day (and kitchen) while I'm trying to get work done.
That said, I'm fortunate to have an entire team that I can call, whether it's for a specific project or just a midday check-in to say hello. At Sweeney, we're leveraging technology to help us continue to deliver for our clients and teammates, and I would say we've struck a balance between online engagement and virtual meeting fatigue.
But it's easy to feel isolated these days, so for freelancers who work solo, I can certainly see both the productivity and social benefits of joining a work gym. And while I don't think I'll be enrolling in one any time soon, I do think there are ways to make the video calls we all are doing even more efficient by turning the normal status calls in to collaborative work sessions that are structured, timed and end with a completed project.
No matter where or how you work, the universality of needing others to sometimes push us, encourage us or discipline us still exists. So, find the tools that work for you and put them to work.