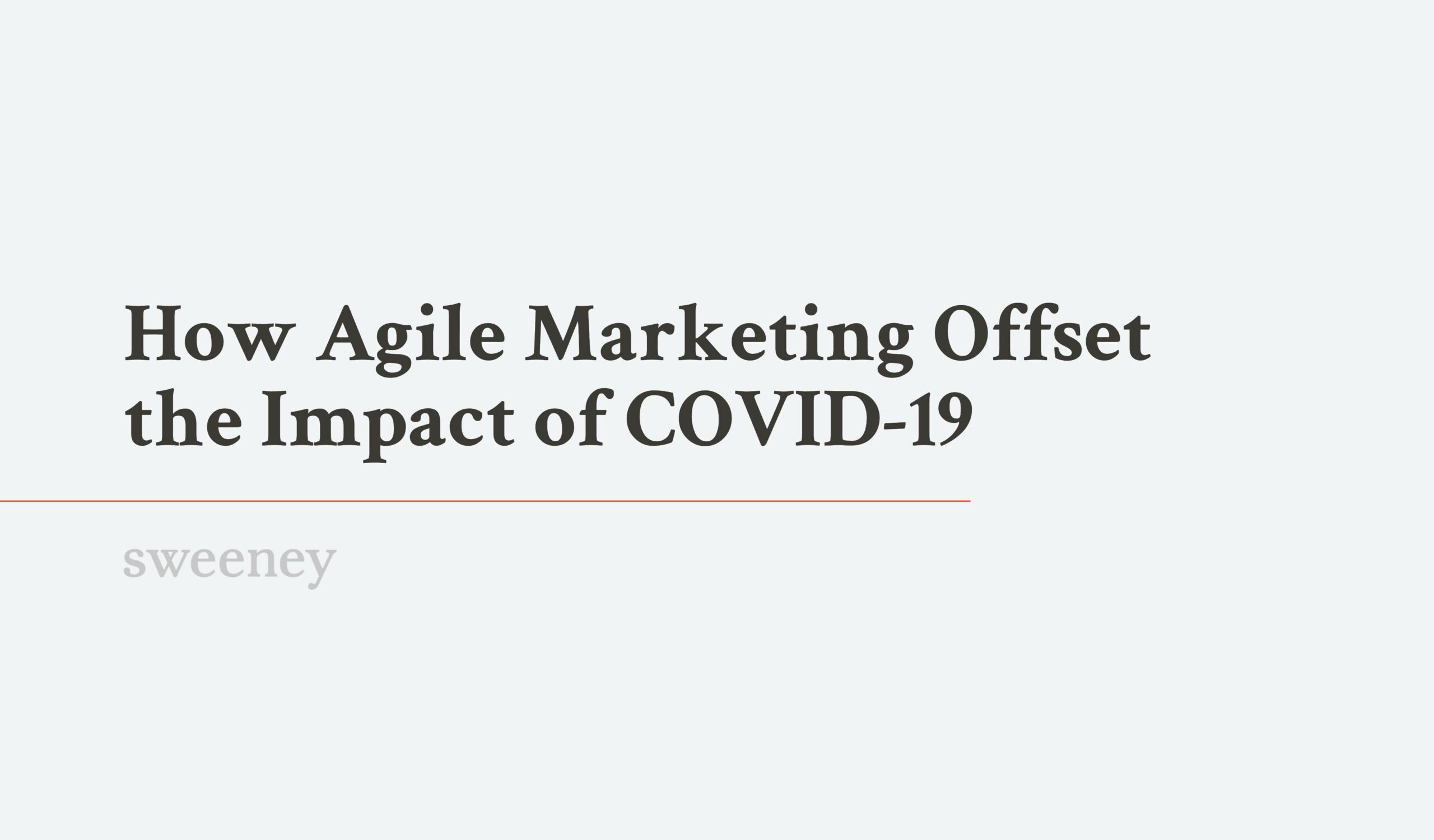 COVID-19 flipped our world upside down. Everything changed at home and at work, which for many of us became one and the same.
Sales and marketing teams that relied heavily on in-person meetings and events now rely on computer screens. The benchmarks that were once reliable for our brands – including the best times to send emails, post on social, send news releases, advertise on radio and TV – quickly shifted. As it turns out, there was no playbook for how to conduct marketing during a global pandemic, and there are no best practices to reference as we start to slowly reintegrate into society. However, there was an approach – a philosophy – that made a difference these past couple months and will continue to do so as we move forward. How did we do it? Access the full guide here to learn more. 
An Agile Mindset
At its core, agile marketing is a very defined approach to the planning, execution and measurement of campaigns and projects that emphasizes rapid iterations, small experiments with constant testing/evaluation, data-backed decision-making and collaboration over silos. This approach allows marketers to better adapt to changing conditions while maximizing speed, productivity, measurement and accountability.
Throughout this time of social distancing, we have worked in this capacity with clients that span a multitude of industries – banking, healthcare, quick serve restaurants, building, textiles, technology and more – to re-strategize their marketing. Every client faces different challenges and opportunities. For some, the biggest test is how to keep up with a fast-changing situation. For others, the task is bigger, requiring a shift from a traditional marketing model to a more digital focused model. For virtually all, the key is determining when and how to enter the conversation appropriately.
When time and certainty become your enemy, as happened with the onset of the Coronavirus, there are 5 questions you need to ask and answer to develop an effective marketing response:

Get the answers to these 5 questions here to help your brand continue to remain relevant.