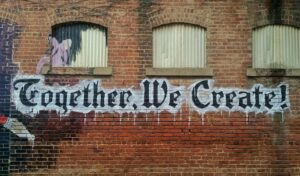 I have worked on the agency side my entire career. I've had the opportunity to work with many companies, in many industries and work alongside many different personalities. I've worked on short-term projects and managed clients who prefer to have an agency of record relationship. I've worked with local clients and global clients, small companies and Fortune 500 companies.  I've worked with big budgets and shoestring budgets, for-profit, non-profit and public companies. Regardless of the company size, industry, budget, timelines, etc., what I have learned throughout my career is an agency and client partnership can make or break the success of campaigns.
It is critical both the agency and client commit to developing a quality partnership with the sole purpose of achieving measurable marketing goals. If you truly develop a quality working relationship, one built on two-way communication, trust, transparency and teamwork, amazing things can happen, and I've seen this firsthand. From our perspective, here is what we believe is required to help the agency and client partnership flourish and achieve the desired goals.
Education
It is certainly time-consuming to educate your agency partners on your products/services and brand on top of all your current responsibilities. But, the more the agency knows about your brand, products and services, your leadership, etc., the more we can help you succeed. Of course, the agency should make a solid commitment to learn your business from your competitors to your target audiences and your industry at large. They should be reading trade magazines, following competitor social channels, sitting on relevant industry webinars and more.
Trust
Think about your own personal relationships. Trust is not something that is built over night. It takes time to build trust with your agency and your agency to build trust in you. Every email, every phone call, every time a project is completed and every time results are achieved no matter how big or small, trust is being built on both sides of the relationship. Your agency should be working diligently to gain your trust through quality customer service, high quality work and delivering a positive return on investment. Delivering what they say they are going to deliver and doing it on time and on budget. If the trust factor is not there, this isn't a good agency/client relationship and you should move on.
Transparency
Trust and transparency go hand-in-hand. Once you trust your agency and they trust you, you can develop a more transparent relationship. This becomes critical on both sides. For example, if you say your product is ready for market, but you know you are not yet ready to meet demand and don't share this with the agency, no good is going to come from driving a high volume of leads. On the agency side, if a strategy or tactic is not working, the agency needs to be open about talking to you about how to re-strategize and achieve the desired results. If the agency is nearing or exceeding budget, they need to share this and determine the best way to move forward.
Teamwork
Clients typically hire agencies because they don't have the time or the expertise to do the task at hand. The client needs the agency, but the agency also needs the client to move work forward. If both parties are rowing in the same direction and focused on achieving the same goals, magic will happen.
Never underestimate a good quality agency/client relationship. It's amazing how it can help elevate how quickly and how successfully you can be together.