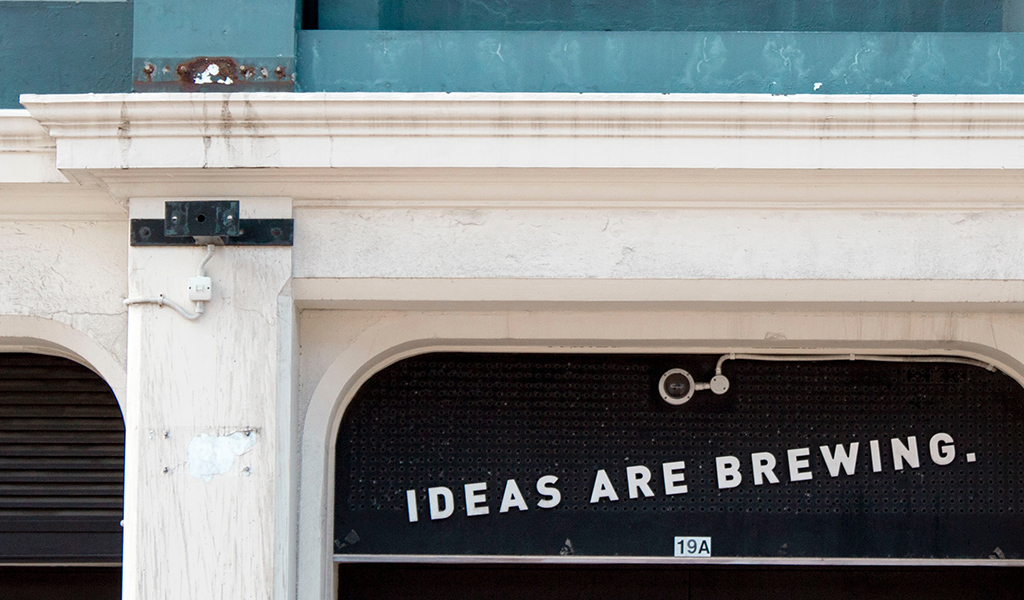 In an era when our culture relies so much on technology for support, the ability for humanity to embrace and excel in creative thinking will become more important than ever. However, technology, all of it – smart devices in our homes, martech at work, virtual reality gaming – are all tools aimed to help us live easier, be more productive and have more fun. One thing tech can't replace? The ability to think creatively.
Creative thinking is in high demand because it is no longer just a requirement for creatives – designers, videographers, editors, producers, illustrators who make creative ideas come to life. And, creativity is more than design. Everyone at an organization, from human resources to IT to sales to leadership, should be applying creative thinking to branding, communication, approach, strategies and goals.
As we look to 2020, here are some tips on how to master your creative thinking in the new year.
Sometimes the questions are complicated, and the answers are simple. – Dr. Seuss
In 2020, don't overthink the solution. At Sweeney, we have a passion for planning – researching, understanding the goals and challenges of our clients, getting to know target audiences. We do heavy upfront work to identify the questions we need to answer. Yet, all of this doesn't mean the answers need to be complicated – it can be a simple answer, something relatable – addressing a passion or a paint point – is enough.
The only limits to the possibilities in your life tomorrow are the buts you use today. – Les Brown
Many of our clients are working on fiscal planning for the next year. Yes, this is a crucial step for a functioning business. But never, never think of limitations – nothing ruins a brainstorm more than thinking, but this is too expensive, we won't have the budget to make this happen. That immediately squashes the true potential of creative thinking. Instead, think about all the possibilities instead (i.e. reach goals) and then budget later, because a good idea can be scaled up or down, and still be impactful.
Learning never exhausts the mind. – Leonardo de Vinci
Always embrace the opportunity to learn. Learn from yourself, from others and from each other. You will get better results by surrounding yourself with people who think differently than you do.  It may require more effort on your part to learn what they do and why they think a certain way. Yet, discovering how collaboration can greatly influence our creative thinking skills and results.
Computers and AI devices have only one goal – to provide solutions with the data that has been inputted. Repetitive tasks. Creative thinking is new, it is exploration. Creativity is what sets us free.
And in the words of Lin-Manuel Miranda, "Raise a glass to freedom, something they can never take away."