Centers for Dialysis Care
For 40+ years, Centers for Dialysis Care has been a leading, non-profit provider of patient-focused care, education and support for individuals with chronic kidney disease. Sweeney has been a strategic partner of Centers for Dialysis Care since 2014. Serving as the organization's external marketing department, Sweeney supports Centers for Dialysis Care with a full range of marketing services.
In 2019, Centers for Dialysis Care opened on its new corporate headquarters in Cleveland. The 48,500-square-foot, state-of-the-art healthcare facility is in the heart of University Circle — Cleveland's arts, medical and culture hub.
Deepening
Community Roots
Sweeney supported the grand opening of the new facility in its entirety, from planning logistics of the ribbon-cutting ceremony to reaching out to local community leaders, as well as conducting media relations. The grass roots campaign helped to deepen the roots of Centers for Dialysis Care in the local community.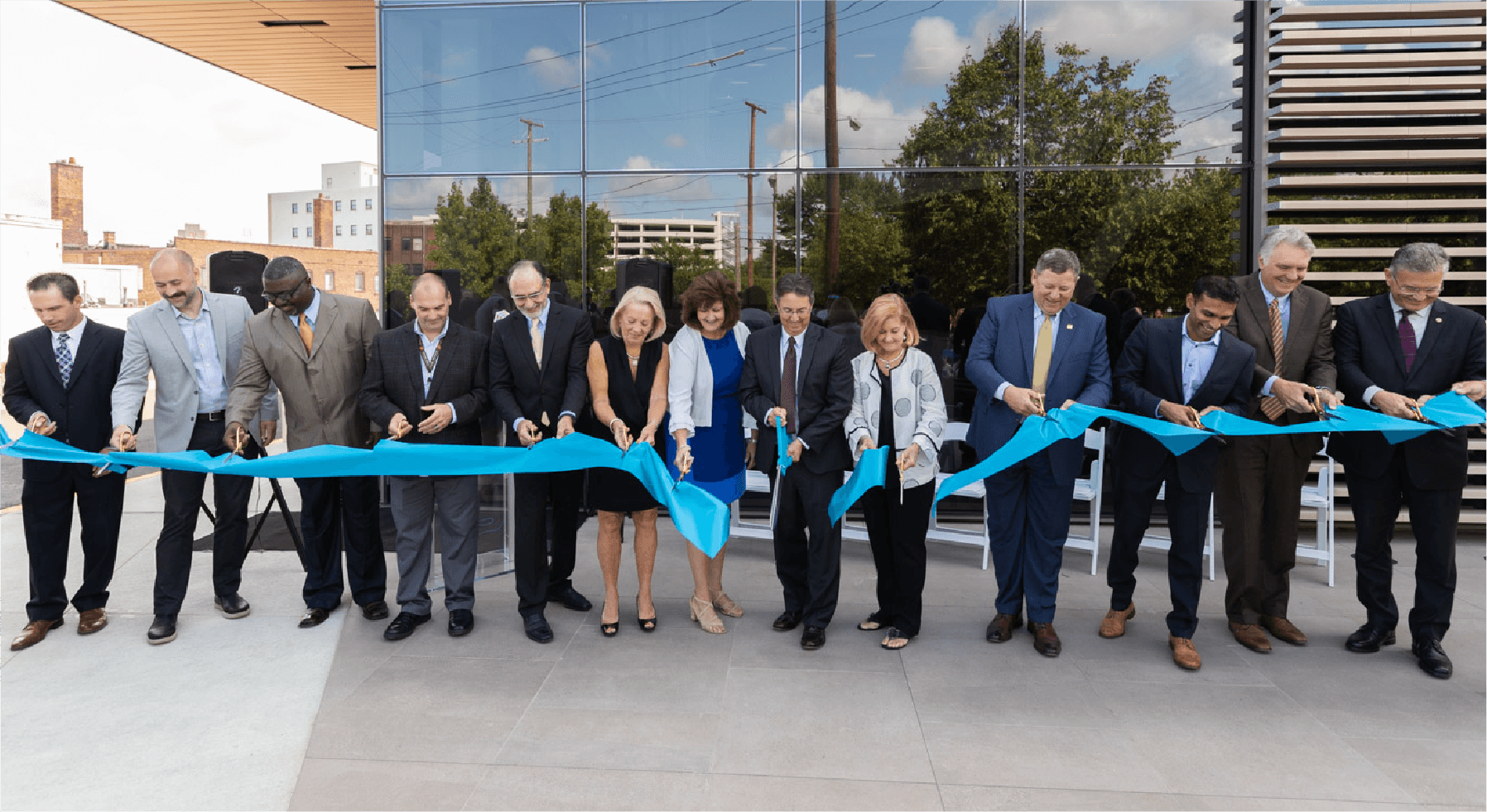 Supporting materials and content were created to showcase the architectural beauty and state-of-the-art technology at the new facility. Photography was directed to capture the building's structural and aesthetic details, advanced patient-care features and welcoming atmosphere, accompanied by a video commemorating the grand opening event.
A gatefold brochure and event signage provided an introduction to the new facility, highlighted key areas and shared patient and staff experiences, designed to mirror the visual details of the building and the Centers for Dialysis Care brand.
Coming Together
The official ribbon-cutting ceremony was an opportunity for local government officials, surrounding community representatives, Centers for Dialysis Care leadership, as well as staff and patients, to come together and celebrate this new healthcare facility. The event featured art from the organization's Creative Arts Therapies program, music, food and beverage in the lobby of the new facility, as well as personalized tours and dedication of the Pinkney-Perry Courtyard.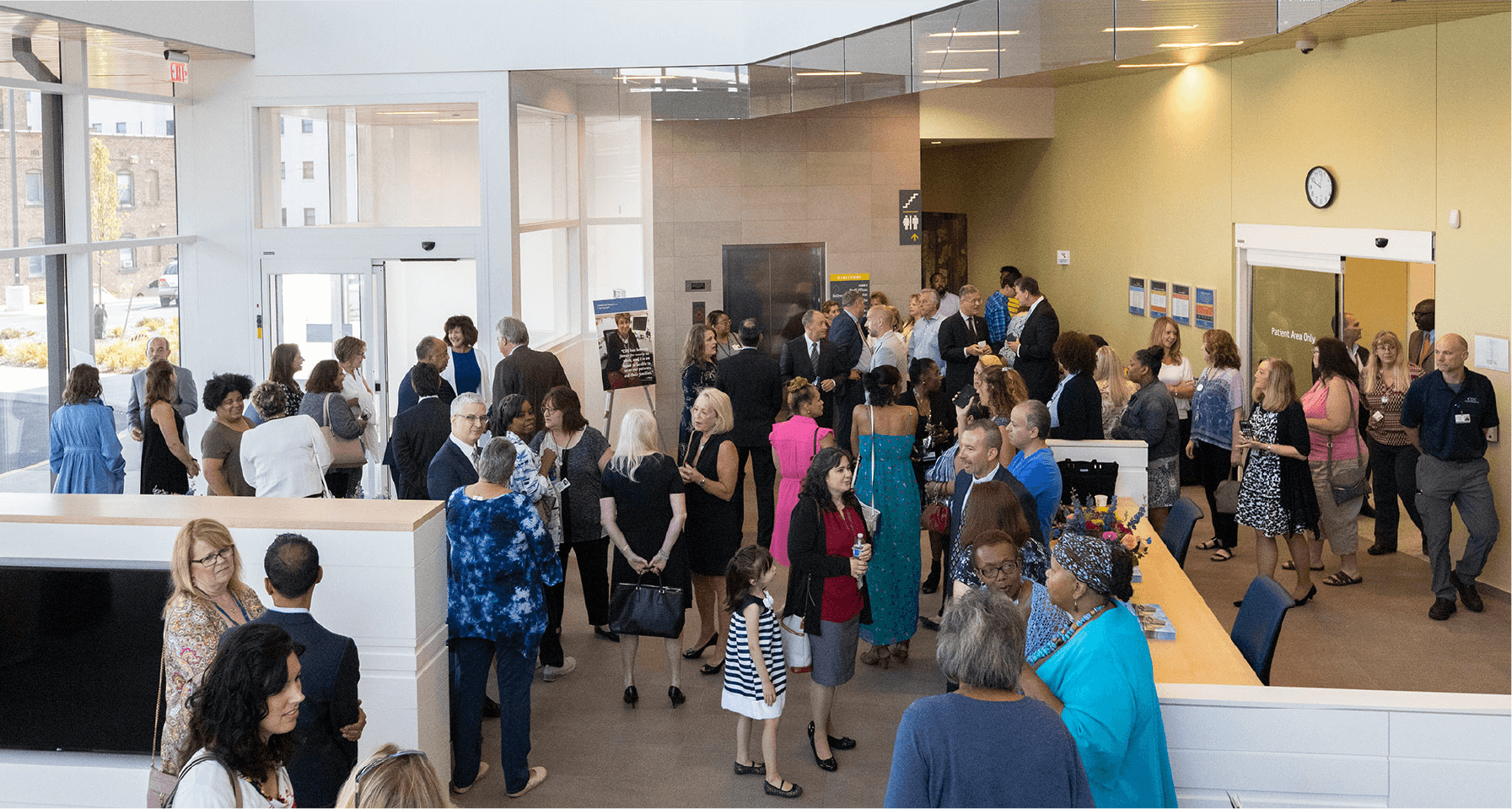 Award Winner
Motion (TV, Film, Video)