Integrated Marketing Campaign
BAE Systems, Inc. is the operating contractor for Holston Army Ammunition Plant. The plant manufactures a wide variety of explosives and is responsible for supplying high quality materials to the U.S. Department of Defense. The plant has supported every major conflict since WWII.
2022 marked the plant's 80th anniversary and BAE Systems wanted to celebrate. Working hand-in-hand, BAE Systems and Sweeney crafted a campaign that focused on the heartbeat of Holston… its dedicated employees.
Holston Heroes Spotlights
We heard repeatedly that it's a special place, and it truly is the people who work there that make it exceptional. The employee's dedication to Holston and its mission is something extraordinary and something we have never seen or experienced before. It was critical we developed a campaign that captured that passion and patriotism to celebrate these silent American heroes.
BAE Systems selected our 10 "Holston Heroes." We eagerly traveled to Kingsport, Tennessee, where we interviewed, photographed and captured video of all 10 individuals. This gave us multimedia content to bring their stories to life through a full-length video, trailer and poster series.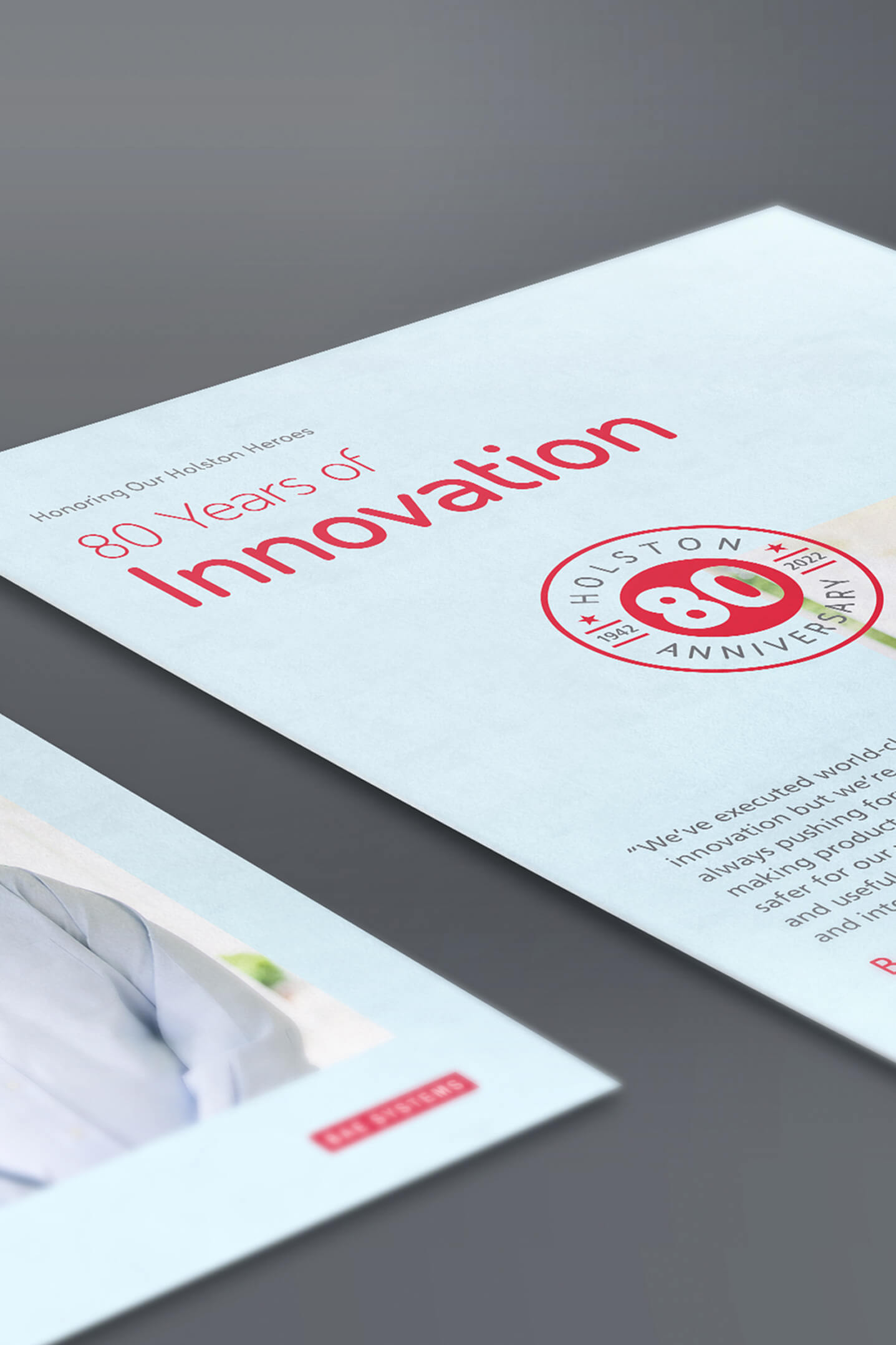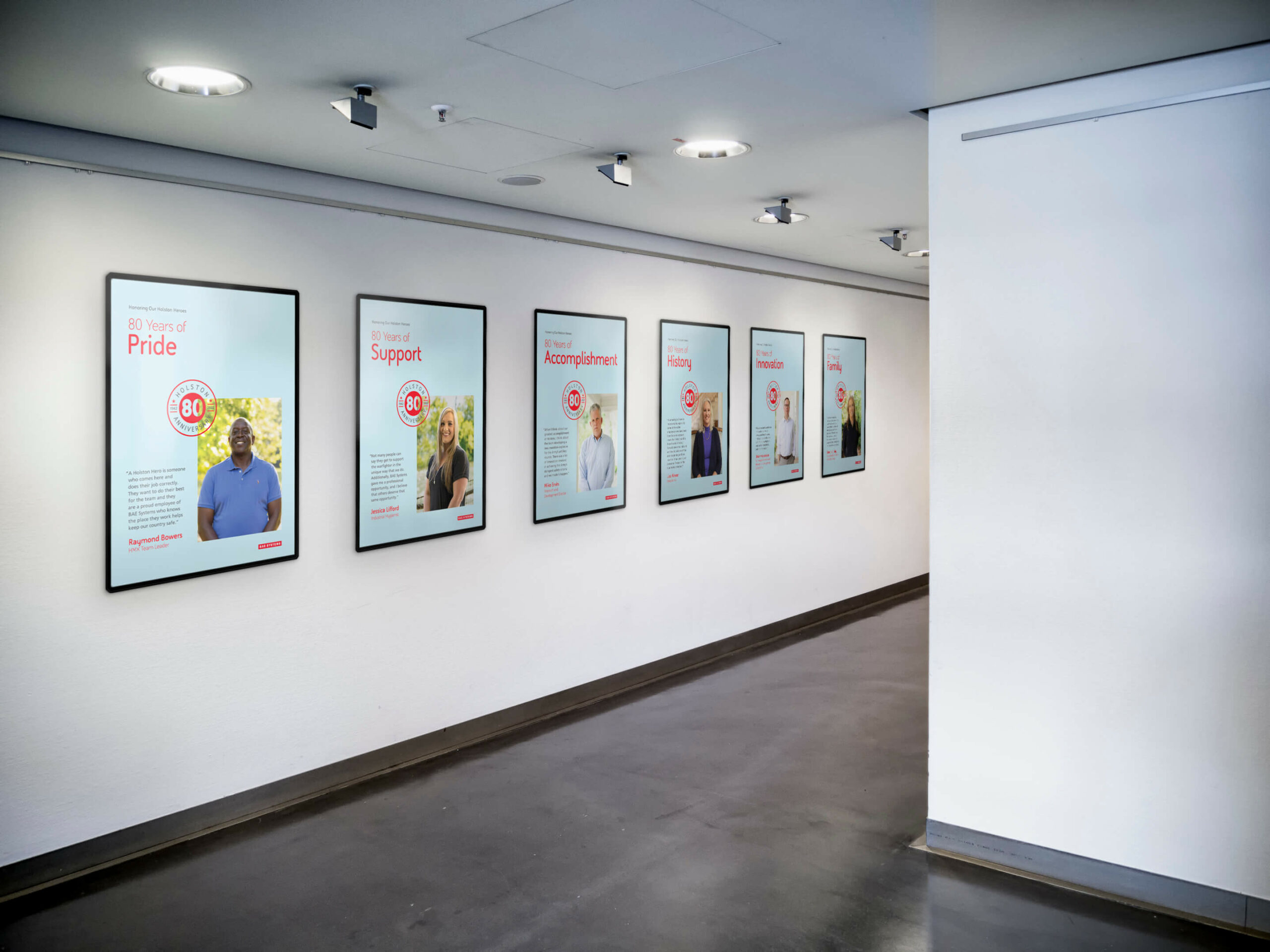 Campaign Rollout
The campaign is currently running throughout 2022. We are using various communication channels including a web landing page, social media, internal employee communication, local community outreach and more to celebrate not only these 10 Holston Heroes but all who have worked at Holston for the past 8 decades.