Paycheck protection program
PUBLICITY & MEDIA RELATIONS CAMPAIGN
On March 27, 2020, President Trump signed the CARES Act to provide emergency assistance and health care response for individuals, families and businesses affected by the coronavirus pandemic. Through this Act, the Small Business Administration (SBA) created the Paycheck Protection Program (PPP) to assist small businesses through these turbulent times. Banks were asked to play a major role by delivering specially structured SBA loans. Atlantic Union Bank, a leading regional bank headquartered in VA, rose to the challenge.
In less than a week, Atlantic Union Bank shifted priorities and made PPP the #1 job across the bank and launched a PPP application portal. The bank developed a new website and infrastructure to accept and process applications, including using a combination of technology and manual processing to ensure customers could secure funding before it was depleted.
As part of its overall commitment to its customers and the communities it serves, the bank also took an active role in educating the marketplace nationally and throughout its footprint about PPP funding using publicity and media relations as the priority education strategy. Additionally, the bank was looking to use this opportunity to continue to establish its thought leadership position and be a role model for the financial industry.
The Earned Media Strategy
Being a regional bank, Atlantic Union Bank historically did not utilize national media as a brand building strategy, but PPP offered the bank a unique opportunity. We quickly identified the top national media covering the topic, selected CEO John Asbury as our spokesperson and developed timely and relevant pitches. As a result, we quickly established Atlantic Union Bank as a leading PPP media resource and secured high quality coverage. The national media continued to come back throughout the life of the PPP for additional insights from Mr. Asbury.
On the local level, we quickly capitalized on the media relationships we previously built alongside Atlantic Union Bank.
We created a mix of educational content in the form of bylined feature articles and highlighted the bank's PPP milestones in the form of news releases and pitches.
Due to the nature of the fast-paced news cycle and the PPP story continuing to evolve, it was critical we all – Sweeney, the bank's communications team and Mr. Asbury – prioritize media communication. We responded immediately to inbound media requests for interviews, PPP loan customers, real-time updates on PPP loan numbers and total funding.
media mentions
achieved
nationally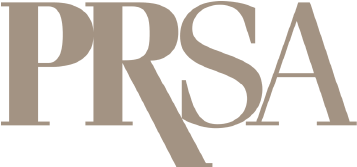 Bronze
National Media Relations
Cleveland Chapter, Rocks Award