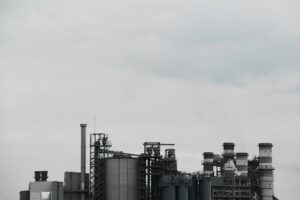 Kevin Sneader, global managing partner of McKinsey & Company, recently discussed the eight trends he believes will shape the post-COVID-19 economy.
First on his list? Innovation… the act of conceiving new ideas and putting them into application.
As proof, he offers historical comparisons to previous pandemics, including the bubonic plague of the 17th century, as well as hard data of what's happening right now: "The number of new patents being granted in the US is running at twice the levels we saw in 2019," says Sneader, "and many other countries have also seen significant increases."
In short, our "new normal" is creating new needs and new opportunities, which for many individuals is resulting in the creation of new businesses… and for many existing businesses is resulting in the creation and introduction of new products and new services.
Of course, creating a new product or service, and achieving disruptive success are two very different things. In fact, depending on whose statistics you believe, between 50-95% of new products launched each year are either killed prior to launch or simply fail in the marketplace.
Six Steps to Product Launch Success
Research & Planning: Never assume anything. Even if speed is of the essence, take the time to ensure you are giving the marketplace what they want/need and delivering it in a way that appeals to them. Don't trust past experience and don't rely on gut feelings.
Branding: The product/service name and logo and messaging are critical for the creation of all future content – packaging, labels, literature, website, social platforms, photography, video, etc.
Pre-Launch Marketing: Don't forget the hype. Use publicity and media relations, direct marketing, advertising, social media, trade show events, sales calls and retail support to announce what is coming, build anticipation and excitement and generate early testing/evaluation.
Product Launch: Roll out your new product/service with all the marketing ammunition you can muster (to quote Lennon and McCartney, "In the end, the love you take is equal to the love you make."), then assess every action along the way to see what's working and what needs to be tweaked.
Measurement & Analysis: Gather the data, analyze the results and determine where to invest going forward based on what worked and what did not.
Post-Launch Marketing: By the time new products hit the market, they are already being replaced on the backend. But they still need support in the marketplace to keep awareness high and assure retailers/distributors that you are supporting sales. Case studies, testimonials, user videos and product reviews will drive awareness and sales forward.