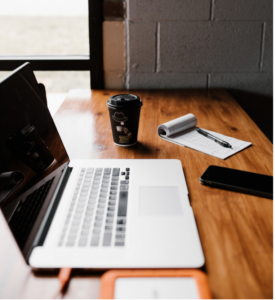 Many companies especially in the B2B space want to be known as thought leaders in their respective industries. This strategy helps to establish creditability for a company and its products/services and helps build brand awareness. It is important to note that building thought leadership is a long-term goal and does require ongoing commitment.
Step 1: Identify Your Experts
 Who within your company do you want to establish as thought leaders? While your CEO might be a logical choice, also consider who are the best subject experts. There is no need to limit yourself to one person. Other considerations include:
Do your experts have experience with public speaking. The more well-spoken and dynamic the better if you plan to pitch them for speaking opportunities or on video.
How accessible will they be? If you plan to pitch experts to media, ensure they will be available as needed even if that means they only have a few hours notice. If you plan to pitch experts for speaking opportunities, they need to be willing to travel.
Do they already have awareness in the marketplace or a quality social following in the industry? While this is not a requirement, it certainly does help when pitching experts to media, speaking opportunities, etc.
Step 2: Establish Your Strategy
There are a number of strategies you can consider and deploy to build thought leadership.
Tap Into Social Media: Use your social channels to spotlight your experts. You can be creative doing anything from a meet the expert series to posting tips or quotes or conducting a video interview. Experts can also use their own social media channels, including posting blogs on LinkedIn.
 Blogs: If your expert is willing to write blog posts, you have struck gold. And if not, simply interviewing them on trending topics or writing how-tos comes in a close second. Use your social channels and any company e-newsletters to maximize exposure to the blog posts.
 Earned Media: Pitching your experts to media is an excellent way to not only build relationships with media but also secure media coverage. Trade magazines are also hungry for content and many will accept non-promotional bylined feature articles from your expert. Maximize the exposure of your earned media coverage by posting it on your social channels, sharing it with clients and prospects, encouraging your experts to share it on their channels and posting it to your website (be sure to follow any copyright rules as in most cases the media owns the content).
 Establish a Speakers Bureau: Identify key trade shows, conferences, webinars and podcasts. Develop an abstract and pitch your experts. Typically, trade shows and conferences open call for speakers pretty far in advance requiring advanced planning. Many webinars and some podcasts require sponsorship dollars; however, not always. Remember to keep your abstracts non-promotional and educational. And once you secure a speaking opportunity, promote it through your digital marketing channels to increase exposure.
Consider Awards: Every industry has awards. The key is to identify the awards that are really respected and make an impact in the industry. You can submit your new products, case studies and even your staff. Awards tend to be well received on social media and it's a great talking point for sales reps as well.
Thought leadership does require a sound strategy and ongoing commitment from an organization and its experts. But when done effectively it can increase brand awareness for the company, its products and its staff.