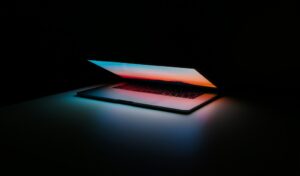 The workplace experience has changed drastically over the years – due to technology, different generations, new markets and audiences – and that's just to name a few.
Technology has proven to make jobs one hundred times, if not one thousand times, better than twenty years ago. Google has gifted us with search times of 0.64 seconds with billions of results. Finding that media reporter? Done. Looking for the best agency to help with digital marketing? Done. Technology has advanced so quickly, taking us along for the ride. While doing so, it has also completely changed the face of the typical workplace. Millions of people wake up and walk to their dining room table to start their workday. Some walk down the street to the coffee shop, others go into an office. Technology has provided the gift of working anywhere – without taking away the results for clients.
Last week I visited our agency office headquartered in Cleveland, Ohio, and work with the team I usually only see behind a computer screen. While working in Wilmington, North Carolina, I continuously watch our team hit projects out of the park time and time again while working in two different locations. Without technology, this wouldn't be possible. However, I realized I do sometimes miss the face to face aspect and getting to know the personalities and quirks of my coworkers. Being in the same space was a great break from seeing them behind the computer screen – which makes relationships easier and harder at the same time (if that's possible).
While technology lets us create things thousands of miles apart, we should not forget the importance of face to face meetings and interaction among our team. I'm happy to be back in my office in North Carolina and excited for the next time to have a brainstorm around the table with everyone on the team – whether that is in person or over Skype.