Picture a sports ad you've seen. Perhaps a promotion for a favorite team or a commercial for athletic apparel. Is the photography high-contrast and gritty, with a dark background? Are there shards of illustrated shrapnel, digitally produced gradients and rough textures surrounding a tough, sweaty, dirty athlete? Is the typography bold, perhaps 3D? Historically, the commercial representation of sports has had a specific and common look — rugged, gritty, edgy, sharp and masculine in the traditional sense of the word. Despite the often used 3D effects in sports graphic design, the approach has been largely one-dimensional. But the look of athleticism is now being captured through a new lens — one that rejects the overplayed and overdesigned tropes of shiny gradients and dramatic shadows, and raises the bar by portraying athletes and their craft as art. Today we shine a spotlight on the aesthetics of athletics, and three brands disrupting the norm.
1. Glorious Sport
Glorious Sport is an online platform for women's sports content, developed from a perspective of artistic storytelling. With the tagline "Culture in Play" Glorious aims to "[elevate] women's sport through the lens of art and culture." The platform's visuals capture the elegant, delicate, and geometric moments of athletics, transforming our idea of what sports are and what athletes do. One could argue that rather than giving women's sports visuals an equal treatment to men's (a necessary point of progress that is now typical), Glorious leans into the difference in strengths women bring to sports. In other words, what makes us different makes us special. There's need for both angles when it comes to inclusive gender representation, but GS's take on athletics is creative, refreshing, and inspiring. It almost makes me want to slip on a pair of sneakers.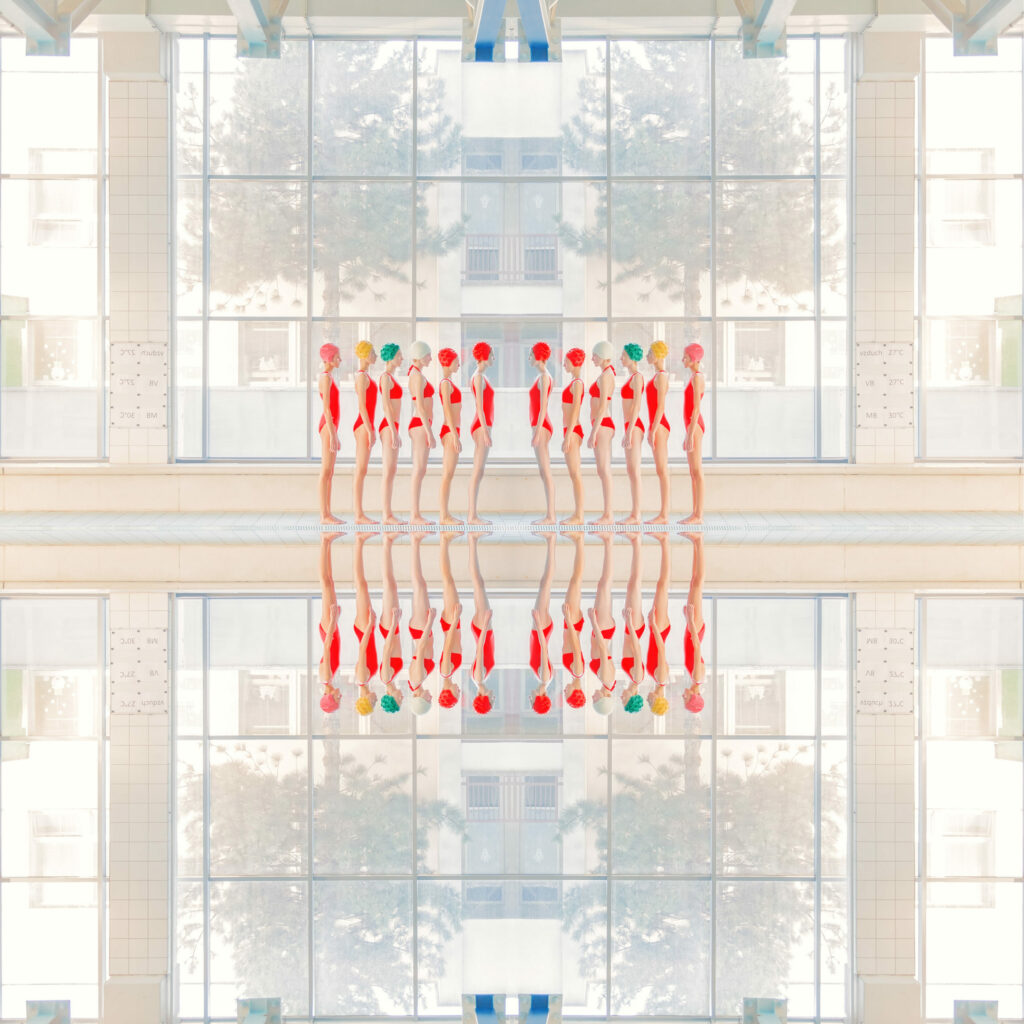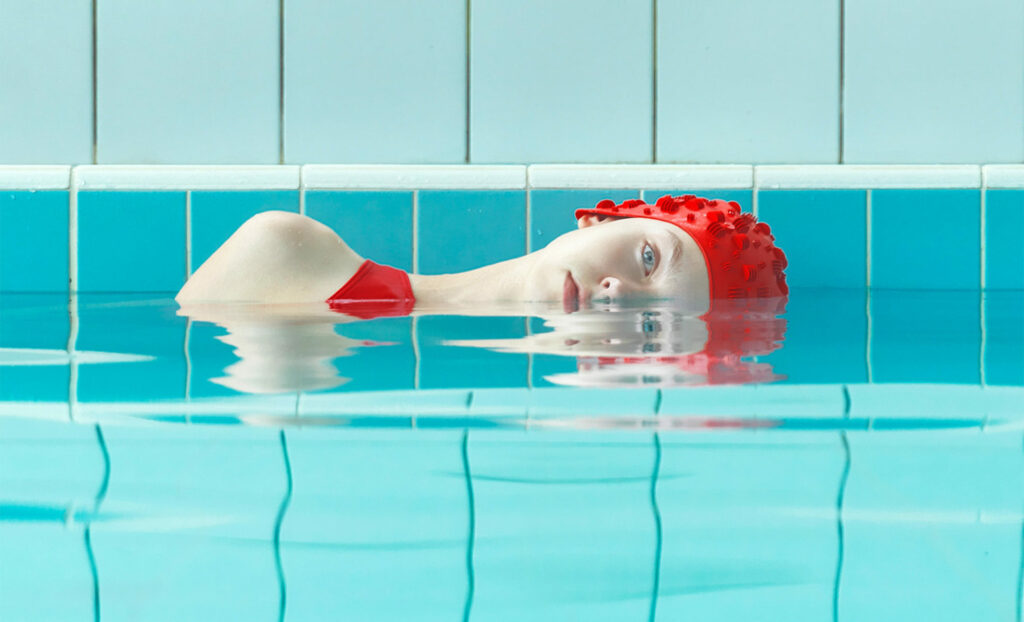 Photographs by Mária Švarbová, © 2022 Glorious Sport Limited [Source]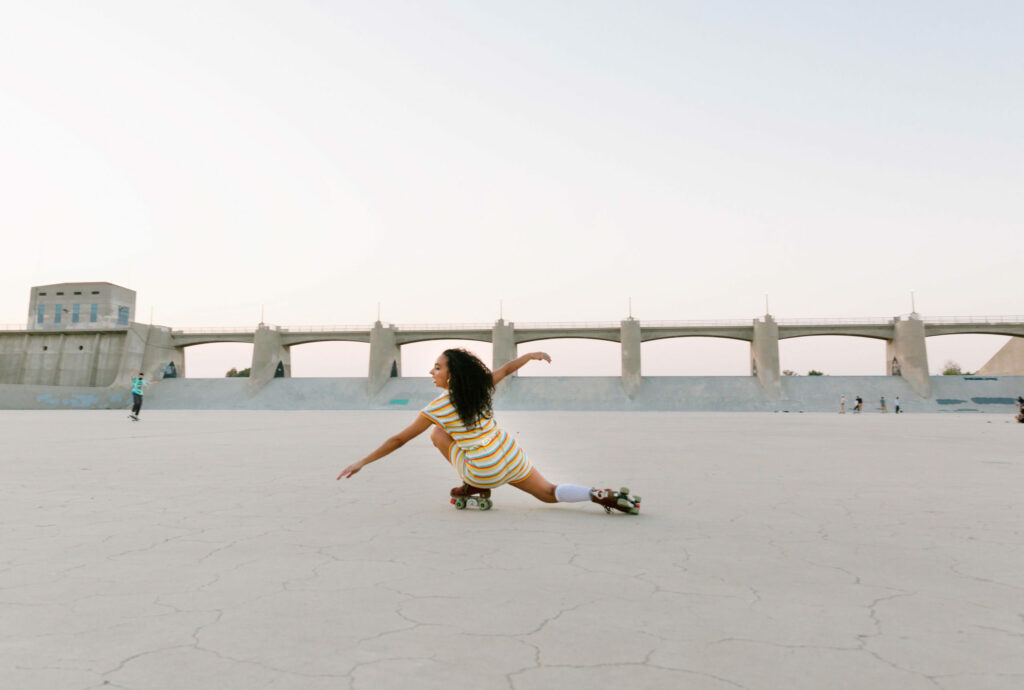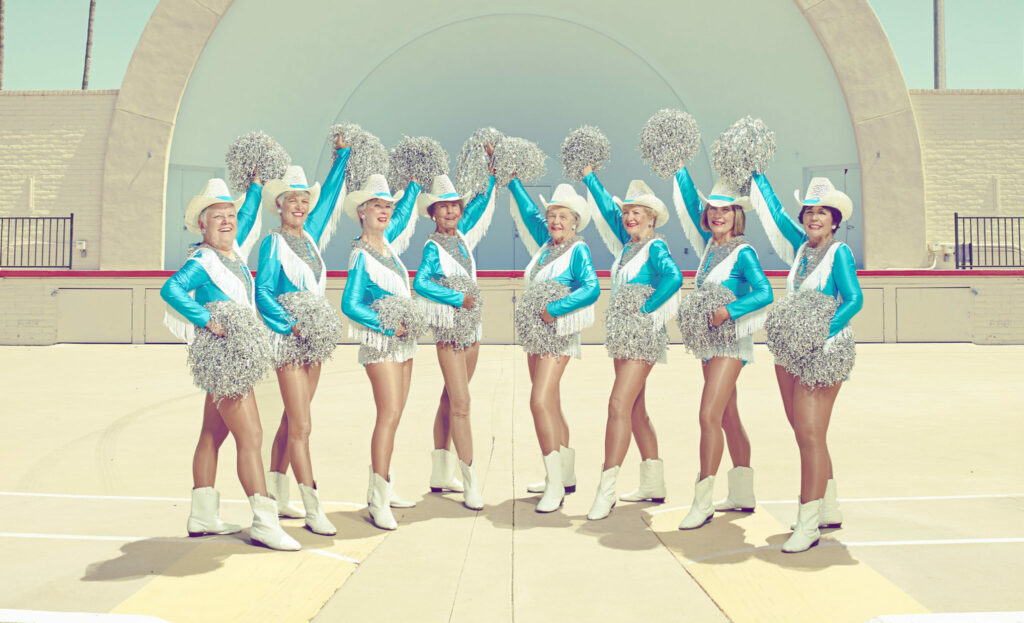 Photograph by Todd Antony, © 2022 Glorious Sport Limited [Source]
2. Andy Blank
Andy Blank is a fine art company specializing in the sale of "Modern Accessible Art" — hand-crafted art pieces made affordable through the use of simplified production techniques, offered in opposition to the mass-manufactured, digitally printed faux-fine-art you can find at most big box stores in the home decor department. Among a variety of subject matter and styles, a recurring theme in their online store is sports-inspired art — continuous line drawings of culturally coveted sneakers, carefully staged photographs of custom neon-tubing in the shape of a basketball court, and more. But the brand caught my eye in a new way when they shared their installations for the Adidas destination store in NYC. One of the works is an end-cap covered in all sorts of sporting goods, all painted white and then covered in rainbow resin pours. The piece itself represents sports in an unexpected way — bright, cheerful, and light-hearted. I also appreciate Adidas' intentionality in utilizing the work of a relatively small Brooklyn artist rather than outsourcing the job to a machine or corporation. To me, both moves are an unexpected turn for the better in the way we design for commercial athletics.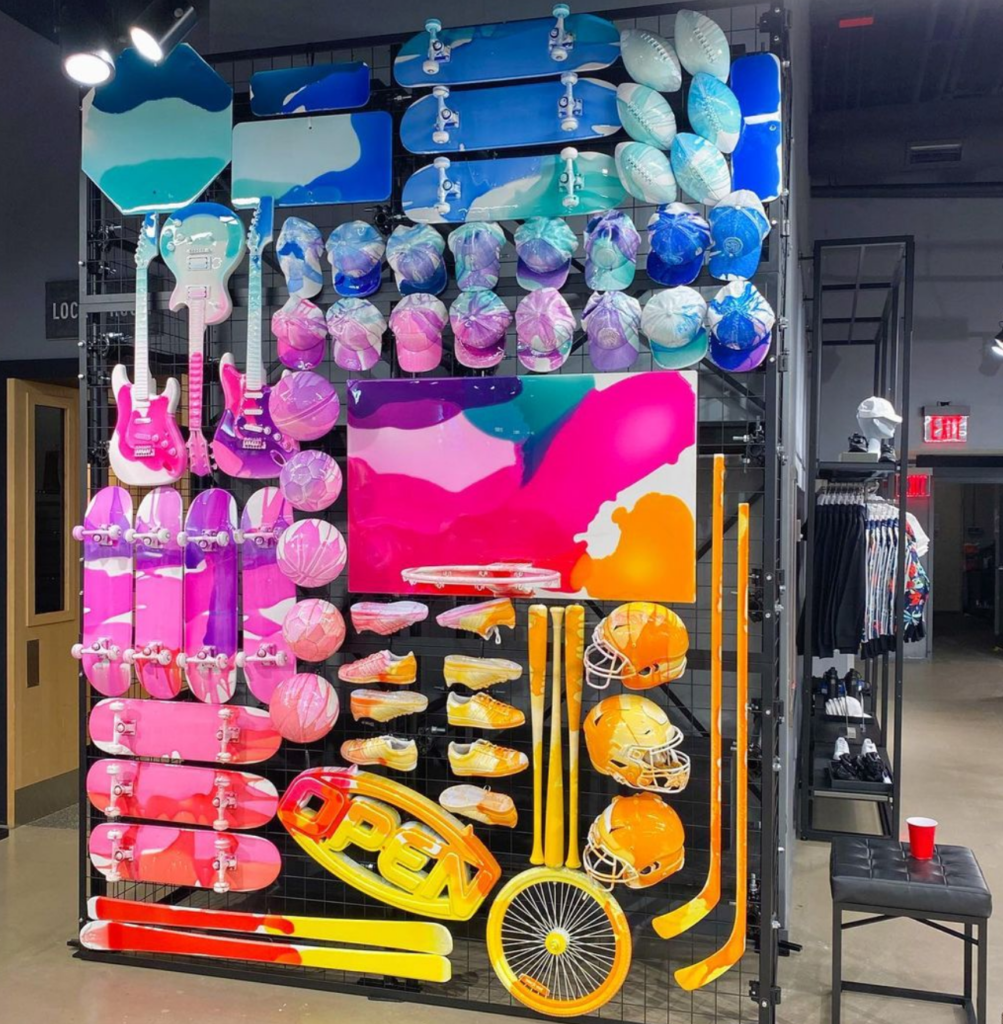 Photograph property of Andy Blank [Source]
3. Pelle Cass
American photographer Pelle Cass has reinvented sports photography through his creative representation of the spectator's perspective. Artsy.net compares his work to Where's Waldo, as Cass demonstrates the chaotic scene of a sporting event by duplicating athletes on the field, or by removing them altogether. This unique take on sports photography captures the common viewer experience of keeping up with the complexities happening on the field.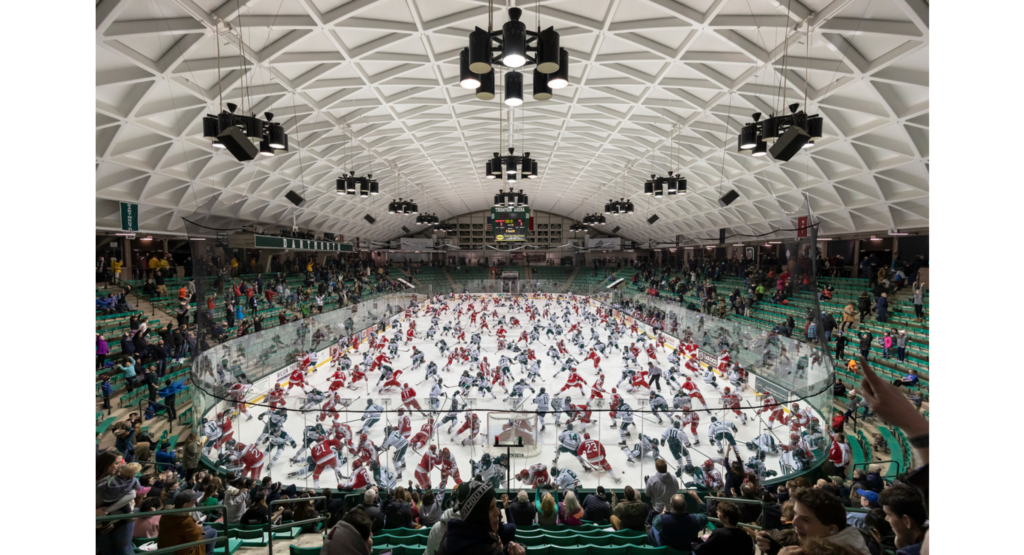 Photograph by Pelle Cass [Source]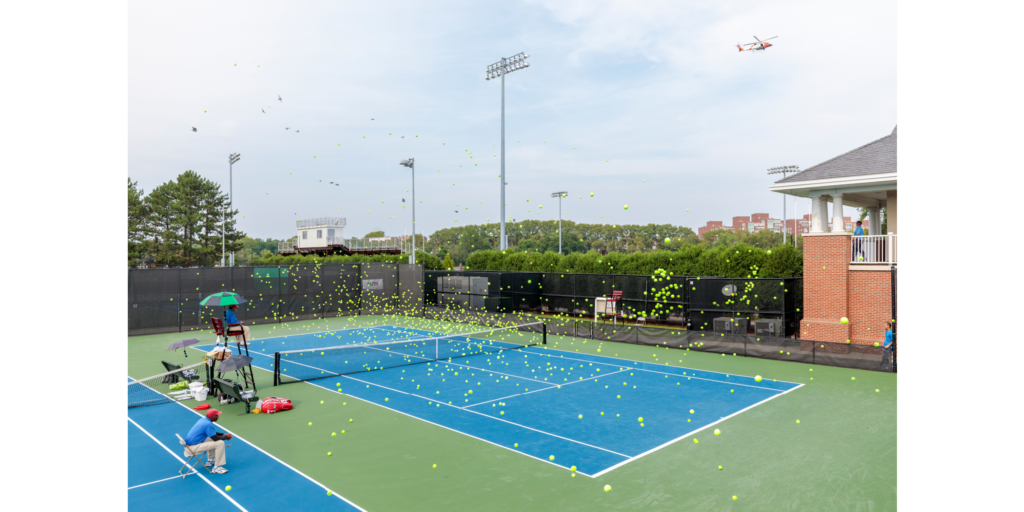 Photograph by Pelle Cass [Source]