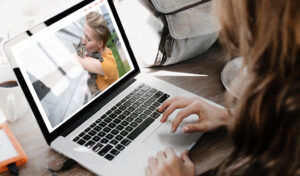 How do you take over 30 years of experience, a collective group of passionate, stubborn, energetic minds and outstanding clients – and combine them into one cohesive creative portfolio?
The creative portfolio is a collection of work showcasing individual or agency creativity, practical abilities and design-thinking.  A creative portfolio offers a holistic approach to presenting the most strategic creative by an individual or agency. It should be interconnected and all-encompassing.
Here's our 5 steps to crafting a creative portfolio:
What should be showcased? The work selected should be the best in terms of creative approach, strategy and design. Be thoughtful about it. There's no need to show everything. You will want to select enough pieces that demonstrate variety and experience, but not overwhelm the audience. Always remember the rule of quality over quantity.
How to present? Determining the delivery of the portfolio should be aligned with goals. For example, if you're a graphic designer looking for a job it's better to have a print portfolio readily available for interviews. However, as an agency, a digital portfolio – one that allows easy updates to add new work – is a solid solution.
What to say? Say enough for the viewer to understand what he or she is looking at (am I looking at a brochure cover design or a logo design on a brochure cover?), but keep it short. It is better to let the work speak for itself. The selected pieces should ignite an interest to request more information about the project or creative service.
Crafting the portfolio. Now, it's time to craft the portfolio. Ensure the pieces are cohesive and work together to form a brand. While it is representative of multiple clients, there should be a similar look and feel that represents the style and approach of the creative individual or team.
Sharing the portfolio. Get the word out there and network, network, network. Whether you're an individual looking for a new job, a freelancer or a creative agency share the portfolio with your network on social media, email and by talking in person. You never know when a conversation will lead to a conversion.
Check out Sweeney's latest creative portfolio here. Shoot me an email if you would love to learn more about any of the projects or to see how we can create together.