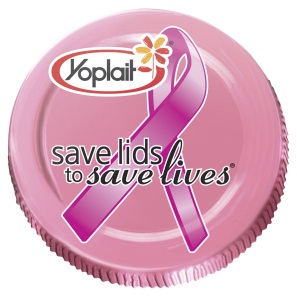 Selecting a non-profit to sponsor is only the first step to implementing a successful cause marketing campaign. Now that you have a mission to support, it is essential to develop a strategic marketing plan on how to help increase awareness for the cause while also connecting with your internal and external target audiences.
Below are a number of strategies you can consider to help achieve your cause marketing objectives. Be sure you have approval from the non-profit prior to moving forward with any strategies as most have guidelines based on your in-kind and/or dollar contribution.
1. Product Packaging: Add the non-profit's logo to your product packaging. Consider a location on the packaging where customers and prospects will actually notice the logo.
2. Website: Develop a page on your website or a microsite highlighting your company's commitment to the cause. Consider ways to expand the message beyond your sponsorship commitment and include why and how your company got involved. Also, if it is appropriate, include educational information from the non-profit on the webpage or microsite to educate your customers and prospects.
For example, if you are a consumer packaged goods company focused on marketing to women and you sponsor the American Cancer Society, include educational information on cancers that directly effect women, warning signs, etc. Be sure the non-profit approves this and that information is credited to relevant/medical sources.
3. Publicity & Media Relations: Use publicity and media relations as a way to create awareness about your involvement in the non-profit. Beyond announcing your initial commitment, consider ways to continue to promote the cause marketing campaign. For example, if you are sponsoring Habitat for Humanity, announce new home groundbreakings, milestones and your employee involvement.
4. Employee Involvement: Whether it is supporting a local 5K, getting involved directly with volunteering or raising money, consider ways to engage your employees in the cause. Be sure to capture photography and/or video to share with both your internal and external audiences.
5. Social Media: Facebook, Twitter, Pinterest, Google+, etc. are great channels to share your cause marketing messaging. One note of caution is to avoid patting yourself on the back about how the company is sponsoring the non-profit. Focus more on how you are supporting the mission, share photos of employee events and announce key non-profit events/messages (e.g. February is heart month… what are you doing to care for your heart?)
6. Events: Talk with the non-profit and determine what events you can create on your own or pre-established events you can get involved in. Consider ways to support the mission while achieving your objectives. For example, can employees volunteer at an event and distribute samples to attendees. See what else you can do beyond hanging a corporate banner.
7. Advertising: While you might not want to run an ad campaign based solely on your cause marketing campaign, consider adding the non-profit's logo or a tag about your involvement.
8. Email/Direct Marketing: Similar to advertising, you might not want to implement an email or direct marketing campaign based solely on your cause marketing campaign, but consider ways to incorporate your cause marketing messaging into these marketing pieces (photos, videos, logos, etc.).
9.  Engage Customers:  Consider ways to engage customers and prospects with the non-profit.  For example, if you conduct customer/prospect surveys for market research/customer service purposes, offer to donate a specific dollar amount for every survey completed (with a cap of course). Have customers or prospects engage with you on social media in a way that benefits the non-profit (share a mission story, increase your overall donations with more followers or engagement).
There are many cause marketing strategies you can implement to maximize your non-profit sponsorship. Do not hesitate to contact the non-profit to brainstorm strategies and learn best practices from other corporate sponsors. After all, the non-profit wants you to have a good experience and continue to support their mission.