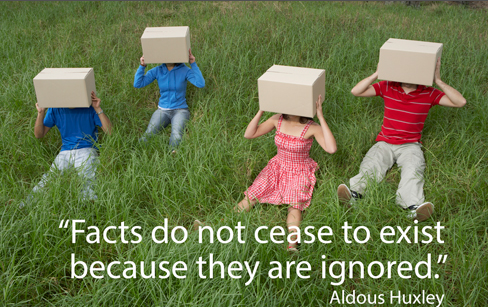 Data is a wonderful thing.
Which is why our industry is so obsessed with all things data related.
And the bigger the data, the better.  Because whatever little data can do for you, bigger data can do in a bigger way. But any data, even if it is just a little data is better than no data.
And of course, you want data all the time.  You want it before you begin anything, to give you a starting point… a baseline… a basis for measuring future progress.  And real-time data is also critical to track your progress and offer the opportunity for fine-tuning and realignment as needed. And once you've arrived at your destination, you need data to confirm the achievement of your goals.
And if the data says you are wrong (or simply doesn't agree with your personal opinions), you can choose to ignore it.
I mean if a truth isn't your truth then it isn't a truth, right?