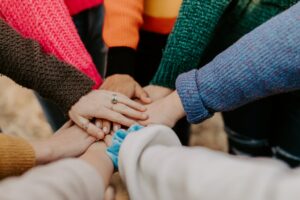 We've all probably heard the saying: If you find a job you love, you'll never work a day in your life.
A lofty statement that, if taken too literally, might cause you to question if you've ever found the perfect career fit.
Why? Because even in a role that overall feels fulfilling and aligns with your interests, values, experience and ambitions, there will likely always be aspects of it that are just plain draining.
Those moments will be apparent when the task at hand does not tap into your natural gifts – the things that bring you joy and energy.
At least that's the premise behind Patrick Lencioni's new model, "The 6 Types of Working Genius." Together with his team, this author/leadership speaker and founder of Table Group, a firm that specializes in organizational health, developed this latest diagnostic tool that helps individuals discover their natural gifts and thrive at work — and beyond.
According to Lencioni, it's critical to tap into your natural gifts if you want to be successful and feel fulfilled at work. But that can't happen if you don't know what those gifts are.
So, after taking a quick 10-minute assessment, you'll walk away knowing your areas of working genius, working competency, and working frustration based on the following six geniuses:
The genius of wonder
This natural gift of pondering the greater potential and opportunity in any given situation.
The genius of invention
This natural gift of creating original and novel ideas and solutions.
The genius of discernment
The natural gift of intuitively and instinctively evaluating ideas and situations.
The genius of galvanizing
The natural gift of rallying, inspiring and organizing others to take action.
The genius of enablement
The natural gift of providing encouragement and assistance for an idea or project.
The genius of tenacity
The natural gift of pushing projects or tasks to completion to achieve results.
Your custom report also includes an application section that helps you leverage the information in your work, on your team and in your life, helping you identify opportunities to activate your working genius more and engage in your areas of weakness less.
Sweeney's Assessment
Every member of Team Sweeney has taken the Working Genius assessment. We charted our results to see how represented we are in each genius category collectively as an agency, but also in our departments and in each of our client teams.
We've also used the results to determine our course of action on specific projects. Do we have the right people doing the right things? Should we involve anyone else in our brainstorms? Is there an area on this linear path we're missing? Because the idea is, no matter what it is you're doing, you'll do it best if each area of genius is contributing to the process.
We've even tested the tool during the hiring process by having potential candidates take the assessment. It's by no means been a make or break for us, but for those we don't know, it gives us some idea of how and where they might fit into the team. And for those of us who work together every day, it has helped us put together the puzzle of our team in a little different way. It has also put language to things we instinctively knew about each other and given us a different kind of appreciation for what each person brings to the table.
Ultimately it all comes down to what every team should strive for – happiness, harmony and great results.
Has your team found creative ways to best utilize each other's gifts? We'd love to hear from you.