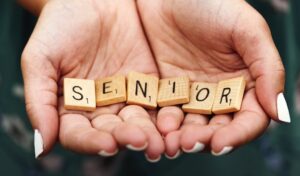 One year ago, I was back at my alma mater, John Carroll University, as a guest teacher for an integrated communications course. I formed some of my most cherished relationships during my college years, so the chance to go back and help current students is both a duty and an immense privilege.
I assigned the class a project at the start of the semester and did periodic check-ins on their progress. The final was an in-person presentation with the class (the agency) presenting their campaign to me (the client) similar to a real-world new business pitch.
After the final presentation was over, I stuck around to chat with their professor and any of the students that wanted to connect one-on-one. I remember the energy in the room, as this was their last time together as a class. For some, it was the last time they would see one another before graduation. They were excited. They were optimistic. They were ready for the next chapter.
One year later the Class of 2020 faces a very different reality – one that no one could have predicted even just a few months ago. Their final college classes have been virtual, dorm rooms are already empty and campuses that should be humming with excitement are eerily desolate. Schools are scrambling to plan virtual graduations and find ways to make this momentous milestone as special as possible despite the circumstances.
In just a few weeks, an unusual end to senior year will transition to an unprecedented start to many careers. There's no playbook for entering the workforce during a worldwide pandemic. There are no experts to turn to, because this is uncharted territory for all of us. Still there are some great pieces of advice out there, so I picked a few of my favorites – and added some of my own.
Focus on your circle of control
In his book, "The 7 Habits of Highly Effective People," Stephen Covey presents several spheres of circumstances. "The Circle of Concern" includes those things of which we have little or no control, such as the economy, natural disasters, and most recently, COVID-19. In "The Circle of Influence" you will find things over which you can have some influence, such as your health, local policies and job promotions. The innermost circle, or "The Circle of Control", contains those day-to-day decisions over which you have complete control, such as where you live, what you read, how much you sleep, what you think, the friends you spend time with, etc. During times of uncertainty, it helps to remind yourself that there are some things that you simply cannot control, but there are plenty of things that you can. Focus on those and how they can help you get from your present situation to the other side.
Embrace informational interviews
Not all interviews you take will be for your dream job. In fact, some of your most meaningful interviews might not be for a job at all. There is no better way to learn about the industry or profession that interests you than to talk one-on-one with people that are actually living it. Capitalize on the fact that many professionals are working remotely with some extra flexibility and reach out and request a 20-minute informational interview over the video conferencing platform of your choosing. Solicit their resume advice, dress appropriately for the video interview, ask constructive questions and start making virtual connections that could convert into real-world opportunities once companies start hiring. This is also great practice for future video interviews that you might have to do for a future employer. Follow up after these conversations with a heartfelt thank you just like you would after a real interview and stay in touch with these new connections – you never know where they might lead.
Know your financial relief options
There are a multitude of federal, state and local COVID relief efforts that could aid new graduates. Keep up on the news as these programs are changing by the day. According to Indeed.com, potential support could include:
Individual financial aid
Food and meal support
Community and grassroots efforts
Delayed rent and mortgage payments
Pausing evictions and foreclosures
Deferred student loan and debt repayment
Stay connected
Lucky for us there has never been an easier time to keep in touch, even when we have to keep our physical distance. While many were not able to say their formal goodbyes to classmates and professors, that is no reason not to keep in contact during this transition and beyond. Many colleges and universities have expanded their career services with extensive online resources and virtual career coaching. If you haven't explored Handshake yet, give it a look. Many of the country's top employers and universities are using this platform to connect qualified candidates with fulltime jobs and internships.
Continue your education
While the thought of jumping into another course right after graduation might not sound the most appealing, it is certainly worth considering. A quick online search will uncover an abundance of credible (and free!) resources right at your fingertips. Many of the country's top universities and institutions are opening up online courses that can be audited free, or students can choose to receive a verified certificate for a nominal fee. Harvard University alone has opened up hundreds of online courses in a variety of subjects. LinkedIn Learning is also offering free learning paths to help jobseekers and professionals navigate everything from job hunting in today's market, to working productively remotely, to managing stress and building mindfulness practices into the workday.
You will learn quickly in the workplace that you are expected to be a lifelong learner. It is the only way to succeed in career fields that are ever-changing, no matter what your industry. So, it's good to get in that mindset now.
Most importantly, remember that mindset can be everything. Approach your situation with the right attitude – it will help you make the right career move. And finally, make sure you take the time to mark this milestone. Celebrate the great achievement. Congratulations. And if you're a marketing or communications graduate, reach out to us at Sweeney any time. We'd love to get to know you.