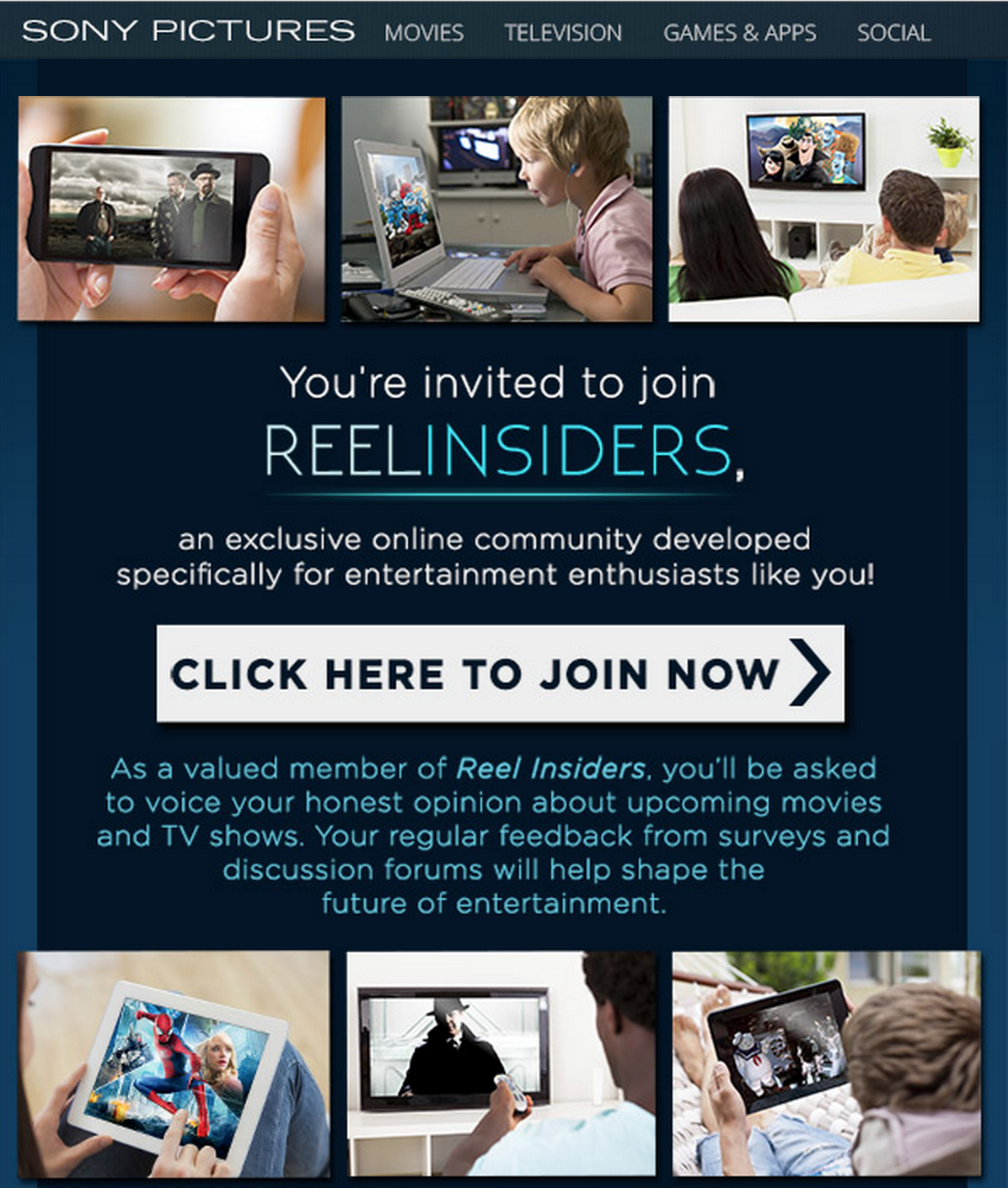 A community of influential consumers can be extremely helpful to a brand in a variety of different ways from securing future and current product feedback to educating consumers on new products, programs, and more. Developing this community online can provide immediate feedback and save costs compared to other research strategies like focus groups for example.
So how do you go about building a community of influential reviewers? Sony Pictures is right on target with its "REELINSIDERS" online community recruitment program. Here's why.
1. Exclusivity: Sony makes the group exclusive or at least it seems that way in the communication. So you feel important and more compelled to join.
2. Transparency: They are clear about what they want. No guessing why you are joining this group or how Sony will interact with you.
3. Value: Sony concludes the pitch with "what's in it for you". There is a clear opportunity to be rewarded for your time and dedication.
"For every 5-10 minute survey you take, you'll be automatically entered into our monthly sweepstakes for a chance to win 1 of 13 Visa gift cards each ranging from $25, $50 or even $100."