I was fortunate enough to attend the GoPro Mountain Games last week in Vail Village. For those who didn't attend, it is definitely something you should try and do at least once in your lifetime! Between the events, concerts and vendors. Oh, and it's in beautiful Vail! No brainer.
From a marketing standpoint, here are some brands who were doing some fun things in Gear Town (the equivalent of a farmers market for swag, food, beer and more).
1. YETI Coolers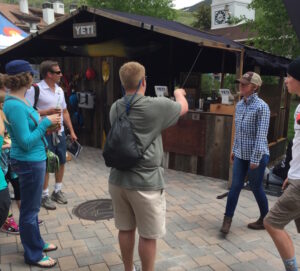 YETI not only had an awesome booth – check out that set up! – but it continuously attracted visitors by enticing them with the ring game. Attendees had to hook the ring on a pair of antlers to win prizes. At one point, the line was at least 30 people back to play the game.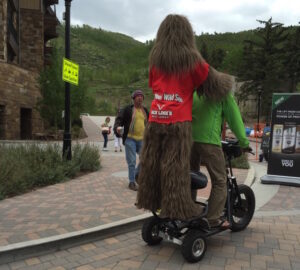 While YETI had the coolers, Jack Link's had a real life yeti riding around on the back of a scooter. Between tons of product samples (yum) and this crazy mascot riding around posing for pictures, you couldn't miss the wild side of Jack Link's if you tried.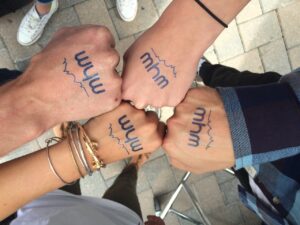 I never thought I'd be writing about temporary tattoos as a successful booth traffic strategy, but at the games, they worked! Who would have thought temporary tattoos would be so popular? Kids and adults alike lined up to get stamped with the MHM logo – we stamped faces, hands, legs, arms, shoulders, backs and more.  And we gave away a ton of stickers too. Loading up with even the simplest swag can make an impact.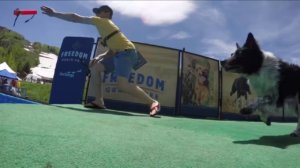 While this wasn't in Gear Town, you couldn't miss the Blue Buffalo sponsorship of the Dock Dogs. With flags waving around the jump site, and a huge tent set up with free food samples, it's apparent Blue Buffalo was the premier sponsor of the event.
Check out more fun shenanigans by exploring #gopromtngames on Instagram!