If you ever wondered what a collaboration between Steve Jobs, Dean Kamen, Sam Walton and Ashton Kutcher might look like, you may soon have your answer.
SMIRK (social media integrated in retail kiosks) may in fact be the most exciting – and  profitable – use of social media since Charlie Sheen launched his #winning campaign on Twitter.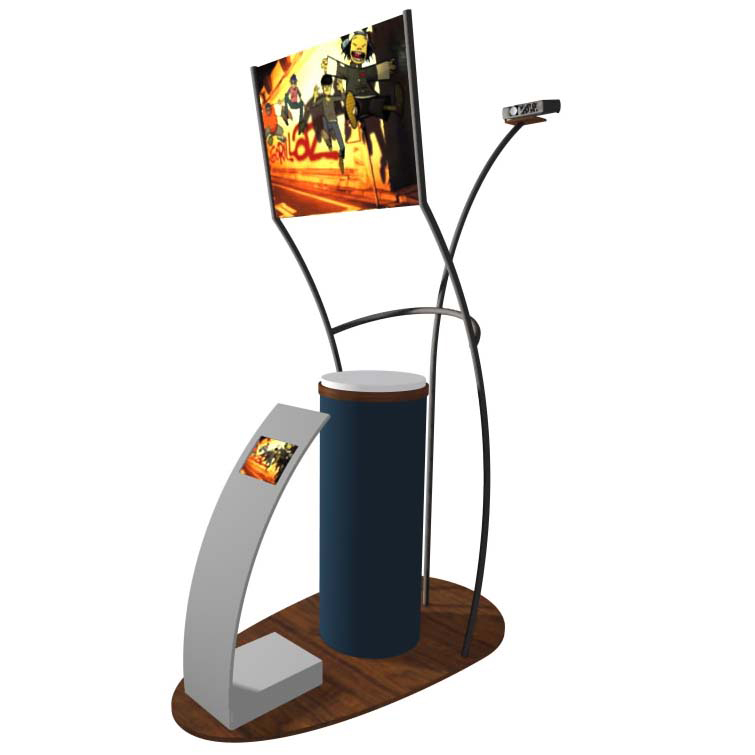 Picture a state-of-the-art kiosk featuring a big screen TV with built-in video and camera and a sleek keyboard.  The entire footprint in the retail aisle is less than 2′ x 2′, yet these social shopping kiosks pack a powerful, global punch.
They are, in short, on-site, integrated, aggregated social media magic machines that enable (empower?) consumers to tap into the social universe at will – in real time – for their shopping advice and opinions.
Want to know if that new dress looks good?  Want to see if anyone has seen better prices on that self-propelled lawn mower?  Want to know if those striped print curtains match with your sofa and loveseat?  Want to know how easy or difficult it will be to install that new light fixture? Want to know if your new hairdo gets two thumbs up or two thumbs down?
SMIRK puts the social world at your disposal with the push of a button (or a few keystrokes and clicks) while you are in the store and before you make your purchase.  It allows you to instantly create and upload a short (Vine) or longer (YouTube) video, take a snapshot (Instagram and Pinterest) and Tweet or Post it on Facebook.  And within seconds you'll begin receiving the opinions (social feedback) of hundreds and thousands of review friendly consumers.
Best of all, opinions can be aggregated so you get statistical data (e.g., 58% "like" the way you look in that new suit) or they can be segregated for preferred individual opinions (e.g., Sally in Atlanta says you should dress up that outfit with a silk scarf).  So instead of asking the store clerk or your pouting husband how you look in that new dress, you can get the immediate opinions of the masses.
First generation models are currently being tested in select college campus bookstores where partner founders, Zack Berger and Drake Morksy, first hatched the SMIRK concept nearly two years ago.