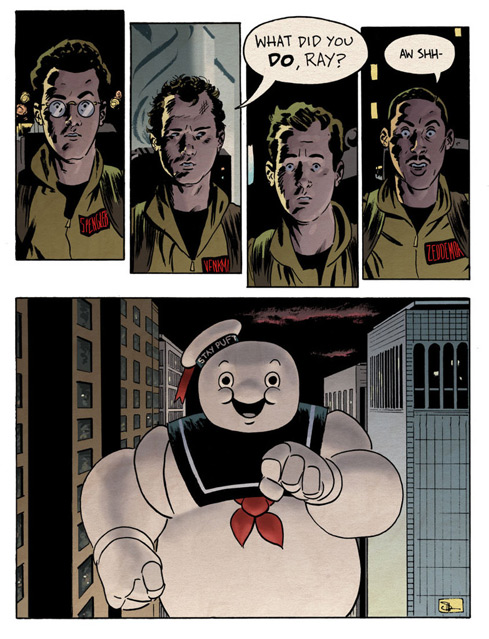 The outcome of last year's marketing efforts (or even last week's) – positive, negative or neutral – provide valuable data.  And if you analyze and assess properly, the insights will be priceless.  On the other hand, if you assume you already "know" and "understand" the results, you run the risk of missing out on making new gains in the year ahead.
The analysis process will require a serious commitment of time and energy. You must literally re-examine every aspect of everything you did – every news release, ad, brochure, direct mail, e-mail, trade show exhibit, video, Facebook post, tweet, speaking engagement, case study, feature article, banner, point-of-sale display… whatever, whenever, wherever.  And you really need to physically do this; you can paper your walls or carpet your floors with the materials, but you must look at everything in order to achieve context.
Step 1 – Evaluate the deliverables:  Were the messages correct and consistent?  Were the images correct and consistent?  Were they placed in the proper channels and venues to reach targeted audiences?  Were they frequent enough?  Was everything properly optimized?  Did the strategies and tactics complement and support each other?
Step 2 – Look at results:  Did news releases get picked up by the media?  Did ads appear when and where they were intended?  Did e-mails get distributed to target addresses and direct traffic to landing pages and your website?  Did visitors receive invites and show up at your trade show booths? Did Facebook posts get likes and comments?  Did digital brochures and flyers and sell sheets get posted online and subsequently get downloaded?  Did website and store patrons redeem your coupons?
Step 3 – Look at responses:  Did your media coverage increase brand awareness and drive traffic to your web and/or social media sites?  Did your ads encourage readers, viewers and listeners to visit your landing pages and call your toll-free telephone numbers? Did exhibit visitors follow up with you after trade shows to secure literature and pricing? Did social media content drive prospective customers into stores and/or onto the internet? Did email recipients open their mail and click thru to your sites? Did your ranking for key search terms increase, and did overall web and store traffic increase? Which website pages were most visited? Did website visitors sign up for newsletters, announcements and promotions?
Step 4 – Consider the return:  Can you tie any marketing activities to actual sales by tracking coupon redemption, special offers, inbound calls to dedicated telephone numbers, visits to dedicated landing pages, specific campaign website conversions, store traffic, booth traffic, etc.?  Which of your strategies and tactics were involved in promoting these conversion actions (e.g. ads with dedicated toll-free numbers, online ads with links to dedicated landing pages, tweets and posts focused on specific offers, coupon mailings, trade show booth promotions, etc.)?
Don't be afraid to look back before you start forging ahead.