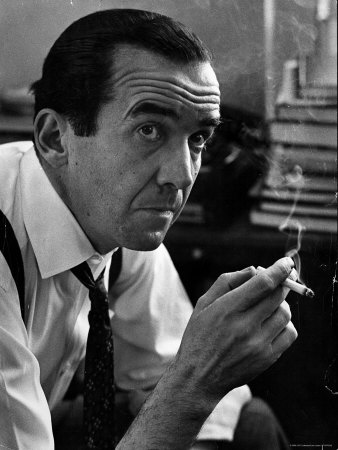 I had lots of heroes growing up. Edward R. Murrow was one of them. And I am reminded of something he was once quoted as saying: "Just because your voice reaches halfway around the world doesn't mean you are wiser than when it reached only to the end of the bar."
Likewise, just because you have 50 or 500 or even 5000 followers on your Twitter account does not mean you are socially connected.  Let's be honest, if you closed your eyes you probably couldn't name 10 of them. And that's fine.
And just because 25 or 250 or 250,000 people have "liked" you on your Facebook page doesn't mean your observations are any more or less important than when no one "liked" you. As an example, 245,000 people "like" the Aflac duck, but as we all know, he isn't real. In fact, he doesn't even have a voice right now.
The last time I checked, Lady Gaga had nearly 10 million followers.  Do any of these 10 million people actually believe they are somehow meaningfully connected to Lady Gaga? And do you think she actually reads the tweets of the more than 140,000 people she follows?  This is senseless, not social.
Anyway, this past weekend I was debating via Twitter with one of my most highly respected friends whether it is necessary for reporters/journalists to interact via social media in order to remain relevant.  And although we agreed to disagree on our beliefs, I think he – and Edward R. Murrow – would acknowledge that if you have something useful to say to someone who is actually listening, then being socially connected is valuable.  Anything else is senseless.  The numbers are not nearly as important as the nature of the relationships.
Good night, and good luck.