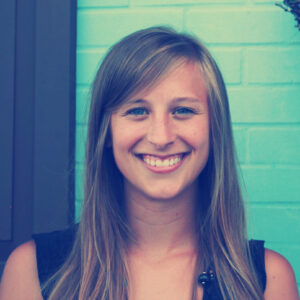 WILMINGTON, N.C. – April 2, 2015 – Sweeney, a leading full-service marketing and public relations agency, has named Rachel Kaylor group manager, and director of digital and social media.
Kaylor manages several of the agency's leading consumer and business account teams, and leads client and new business expansion in the firm's Wilmington, N.C. office. As director of digital and social media, Kaylor will lead strategy and manage execution of client digital and social campaigns. She will also focus on expanding of the agency's digital and social media marketing capabilities.
"Kaylor's focus on digital and social strategies has led to exceptional results for agency clients, including Jo-Ann Fabric & Craft Stores and Big Lots," said Jennifer Manocchio, president of Sweeney. "Rachel will continue to spearhead these efforts for the agency,expanding our capabilities as digital marketing landscape continues to evolve."
Kaylor joined the agency in 2012 as an account executive and was promoted to account supervisor in 2013. Prior to joining Sweeney, she served with Howard/ Merrell in Raleigh as a public relations and social media marketing account coordinator. She graduated from the University of North Carolina Wilmington with a bachelor of arts in communication studies and a minor in digital arts.
About Sweeney
Sweeney, established in 1986, is a leading national marketing and public relations firm with offices in Cleveland, OH (headquarters), Wilmington, NC and Santiago, Chile. Sweeney specializes in building, launching and managing brands, products and services for a wide range of consumer, business, industrial and institutional organizations. For additional information, visit www.sweeneypr.com.