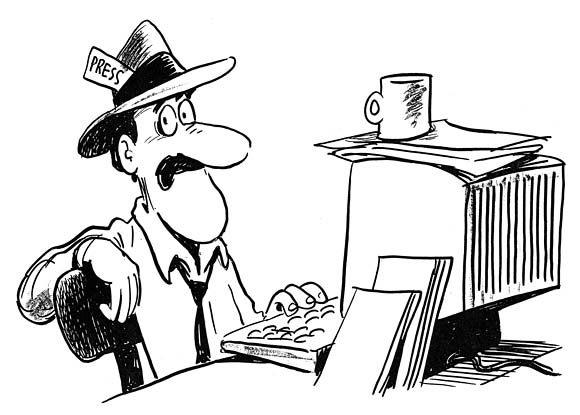 As a general rule, gaining media coverage is not about who you know, but knowing how to work with media to gain your fair share of quality coverage.  Media won't cover a "friend's" news as a favor.
That being said, understanding how to cultivate relationships with appropriate editors, reporters and even editorial assistants is critical for ensuring your pitch/news release is considered first, and for ensuring media know where to turn for an expert when breaking news occurs.
Here are 7 ways to get in media's good graces and improve your chances of scoring excellent media coverage.
1. Take an interest in their work. If you have your goals set on achieving coverage in a particular publication and/or with a particular reporter, you need to be familiar with both the outlet's and reporter's style and interests.  Read, read, read what they have written and reference it when appropriate in your conversations.
2. Call to see how things are going.  Take care not to do this at times when media are on deadline or too frequently – that can be annoying.  However, occasionally call key media to ask what types of articles/stories they have in the pipeline and determine if there is a way you can help contribute.
3. Introduce them to your other friends. Is this outlet/reporter working on a story out of your realm of expertise? If you have an industry contact who can act as a resource, connect the reporter with a new contact.  Media will remember you next time they are working on deadline and need content or a comment for a story.
4. Educate. Tell media what they don't already know about the industry, and be the one to tell them first.
5. Be a team player Like any good relationship, it should be mutually beneficial. Talk with media rather then pitching at them all the time; they will come to respect you as a valuable source. Learn how you can make a reporter's job easier, and chances are he/she will turn to you again.
6. Respect the schedule. When you do engage media in a conversation, take the time to ask about and record their contact preferences.  When are they on deadline? When is it appropriate to call a cell number? When are they most open to receiving communication? Bottom line, you won't be a bother in the future if you get to know media's schedule right away.
7. Don't Give Up.  Didn't get coverage from your first, second or even third pitch? Do not give up.  Often, media file story ideas for later use; it is up to you to remind them you can act as a resource on certain topics.  When appropriate, share bios and descriptions of expertise for multiple resources within your company.