As I read the headlines in the New York Times this morning, my head began to shake left-to-right, then it began rattling uncontrollably until it finally popped off. What in the world is going on out there? Have we lost our sensibilities? Have we lost our way?
I am no expert (as many will attest), but I am pretty darn sure there is something wrong in the world when:
in the middle of a recession caused by the banking industry, the head of Wells Fargo, John Stumpf, receives an annual salary of $18.7 million.
the best opportunity American motor companies have to increase sales is to offer consumers $1,000 discounts on Toyota trade-ins.
10 years (and billions of dollars) after serious discussion began on the issue of global warming (climate-change), there remains no consensus and no action.
one of the federal government's more successful and popular programs is food stamps.
the President's wife has to mount a national campaign to let parents know their children are obese.
Maybe it's just me, but this sound very much like what my dad often referred to as "going the hell in a hand basket." It reminds me of something from you youth…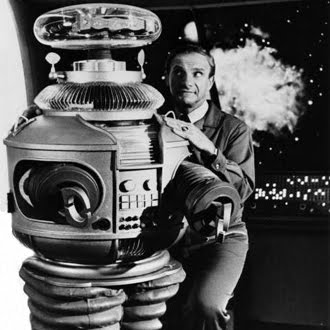 The Robot: Warning! Warning! Alien spacecraft approaching!
Dr. Smith: We're doomed… Crepes suzette!