Problem based marketing is a very effective way of selling products to customers. This strategy involves knowing the problem your customer/prospect has, introducing a solution and effectively communicating that solution with your customers/prospects.
This seems like a simple marketing 101 strategy that almost doesn't deserve a blog post, yet so many times the message falls flat. This can occur for a number of reasons, including: the problem is not clearly communicated, the customer/prospect doesn't really see value in solving the problem or the solution doesn't solve the problem in the customer/prospects' minds.
Just this morning I came across Rubbermaid's new Easy Find Lids, which is a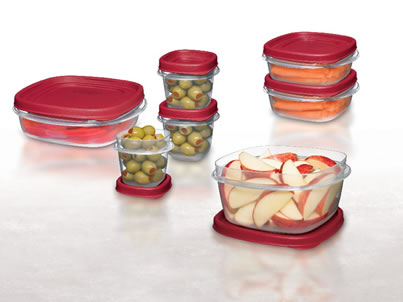 great example of problem based marketing. Last night when packing lunches, I was fumbling around in my cabinet trying to find the lids to different size containers. No matter how organized I think I am, this is a nightly occurrence when putting away dinner leftovers and packing lunches.
So when I saw the name of Rubbermaid's new product "Easy Find Lids" in a news article it caught my attention. I then went to Rubbermaid's website to learn more. In just a few short sentences I was immediately sold.
"Tired of digging around for lids? Then the Easy Find Lids storage system is for you. Its lids snap to each other and to the container bases so you can find the right lid, right now."
It seems like the message was specifically created for me and I will certainly be looking for the product next time I'm at the store. The Rubbermaid Easy Finds Lids is a great example of how knowing and understanding your customer/prospects and positioning products in a way that truly delivers solutions can help sell more products/services.