Digital is not the end all be all when it comes to marketing. A perfect example of this is what Pinterest is doing to grow its current following. Just last week they announced their Pinterest ambassadors – currently 9 chefs, DIYers, woodworkers and fashion experts from cities across the country – who all currently use Pinterest to "bring their creative ideas to life".
These Pinterest ambassadors are hosting meetups and demos in their local communities. We took a look at a few ambassadors and their local events.
Alex Evjen hosts trend party at his local Nordstrom.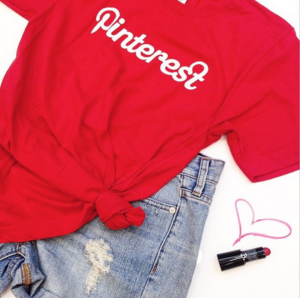 You're invited to an exclusive influencer event with Pinterest and Nordstrom. This event will be hosted by Pinterest Ambassador, Alex Evjen, and will bring Pinterest to life with Pin-spired food, fashion and beauty centered around this summer's hottest trends, like how useful aloe vera is for you hair. Enjoy informal modeling, hors d'oeuvres, mocktails, nail bar, beauty bar and gifts that will help you glow and shine your brightest.
Pinterest and Nordstrom want to celebrate your creativity, style and love of Pinterest. Please come and share any ideas or suggestions you may have for Pinterest as well. We can't wait to party with you!
Amy Locurto hosts food demos at local restaurant.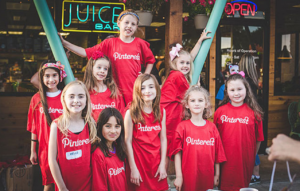 The flowers are in bloom and summer is near. Come celebrate the season with fellow pinners for the first ever Official Pinterest Ambassador Dallas/Fort Worth meet-up!
I'm excited to be one of the very first Pinterest ambassadors and want to invite those of you in the Dallas area to hang out with Sara Martineau from Pinterest and me for a night.
Bring the family to sample some Wholesome Grub, watch me do a fun food demo and meet new friends who share your love of Pinterest!
We'll bring Pinterest to life with healthy food, yummy desserts, kid crafts, and creative ideas to inspire you to spring into summer with creativity!
Could this be another revenue stream for Pinterst in terms of promoting local and national brands on a local level?