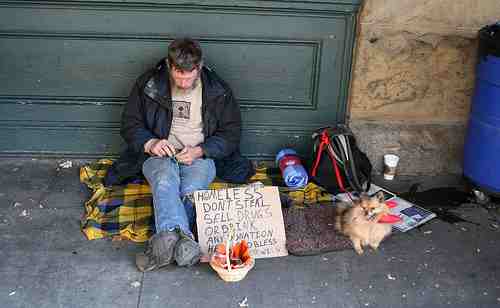 The past half decade has been brutal for many – if not most – consumers.  The economy has either cost them their job or denied them pay increases essential to keep up with rising expenses. Meanwhile, taxes continue to increase, the cost of staple goods continues to increase and the value of what little consumers own has plummeted. In the meantime, mother nature has dealt the global population a non-stop smackdown that includes hurricanes, earthquakes, tsunamis, tornadoes, blizzards and droughts that have devastated lives.  Then there are the wars and the oil spills and the Bernie Madoffs of the world.
Nearly 15% of Americans are living below the poverty line.  The number of people in poverty reached its highest level in 51 years. Median annual household income is below $50,000.
Consumers are under daily distress… and they need a break.  Product manufacturers and service providers who can figure out how to ease their pain and minimize their anxiety in thoughtful, sincere and meaningful ways, have a unique opportunity to establish relationships that could last a lifetime.
On the other hand, greedy, thoughtless business leaders – let's use the NFL owners, players and agents as an example – will reap what they sew. During the 2010 season, the minimum salary for rookies on active NFL rosters was $285,000.  For rookies on practice squads, the minimum salary was $88,000… and these are the lowest salaries. Billions and billions of dollars being fought over in public by greedy, selfish men who could not care less about the consumers who create all that money for them.
Perhaps they are confident that history will repeat itself and fans will come flocking back to support their opulent lifestyles… willing to forgive and forget without consequences.  Maybe.
But I wouldn't bet on it.