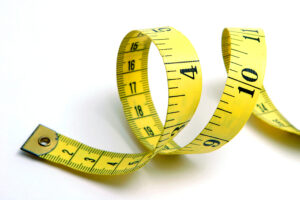 Measuring marketing campaigns is key to determining if you should continue a campaign and necessary when showing upper management the value of marketing.  The first step is setting measurable objectives and ensuring each marketing strategy has measurement metrics in place.
Following are six simple ways to help measure the success of your campaigns.
1. Develop dedicated landing pages for each ad, blogger campaign, QR code and email marketing campaign to better assess which strategies are driving results.  Take this a step further and test messaging and design by developing more than one unique landing page for the same campaign to better understand what creative and content are most effective.
2. Install Google Analytics on your website.  Visit http://www.google.com/analytics/ to sign up for a free account.  Google Analytics will provide a simple code you can include on every page of your website, which will allow you to track which sources are driving the most web traffic (i.e. which search terms are most influential and which sites refer the most traffic). Google Analytics will help you track dedicated landing pages activity.
If you sell product online be sure your ecommerce is linked to analytics.  This will help you determine what is driving sales.
3. Use dedicated phone numbers for different marketing/advertising campaigns. Track the number of calls and time spent on each call for each number to determine what is most effective.
4. Provide special offers linked to discount or promotional codes.  Create a unique code for each campaign.  When customers purchase product online (or even in stores) and use the code, you will be able to measure which strategies are most effective at driving sales. This works well for blogger relations campaigns, social media promotions, print and broadcast advertising.
5. Measuring intangible campaign results like brand awareness and changes in perceptions/beliefs is a bit more difficult. If you can, administer a survey to your target audience to assess awareness and opinions prior to the campaign, and use the research results to establish benchmarks.  When your campaign is complete, redistribute the survey to determine if the campaign has impacted awareness levels and succeeded in changing existing perceptions.
6. A similar approach can be successful for measuring the impact of publicity and media relations.  Conduct a media audit with target outlets before and after your PR campaign to measure media's familiarity with your company.  Of course do not forget to track media coverage and keep track of how many people each story has the potential to reach.  For online media stories that include your URL, check your website analytics to see how much traffic the media stories are driving to your website.