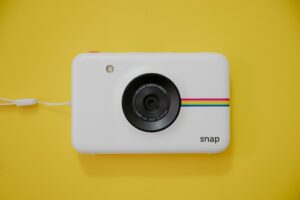 When it launched in 2010, Instagram was a leader in the social media space. That is, until they started making updates to add features that users didn't like. With all the changes over the years, the app has morphed into a completely different platform. That was confirmed in an announcement last week when Director of Instagram, Adam Mosseri, said the app is going to start prioritizing video, shopping, and creators. This is not the first time Instagram has made headlines following their app updates. There are several factors that led to the once-popular photo sharing app's consistent criticism, but here are just a few.
Unhealthy Competition
Years ago, Instagram was starting the trends, but when they started pulling features from different apps to compile into their own, their original vision was lost. The square, photo-focused app we originally downloaded to see content from friends and family has transformed into an entirely new app.
One of the most noteworthy features Instagram added was stories in 2016. This "new feature" came after Snapchat added the same thing three years prior. Instagram stories mimicked Snapchat's 24 hour story limit, limited text options, and signature face filters.
Earlier this year, in response to the increasingly popularity of the short-form video content on Tik Tok, Instagram released "Reels," which is the exactly like Tik Tok. In the beginning, users were mostly uploading their Tik Toks to Reels, but to Instagram's dismay, the saved videos included the Tik Tok watermark. By following Tik Tok's lead, IG was inadvertently promoting it. Since then, users are no longer able to post videos with a watermark of a different app.
By copying and pasting features from different apps, Instagram seemed to be focusing on competing rather than maintaining their own identity.
Put My Posts Back In Order, Please!
Instagram made a major change in 2016 when they announced that posts would no longer be shown in chronological order as they had been since the app's launch. IG stated in a blog that "The order of photos and videos in your feed will be based on the likelihood you'll be interested in the content, your relationship with the person posting and the timeliness of the post."
The change remains a sore subject for users who miss the days of scrolling their feed and seeing new, recent content regularly. Now, even if you refresh your feed, there could still be a post from 4 days ago showing up at the top. This has caused content to get lost in the shuffle and despite years of protest, IG has said they have no intention of returning to showing posts in chronological order.
The Digital Mall
Instagram Shop was launched back in 2019, but last summer Instagram made a significant update by replacing their "Activity" tab with a shopping tab. This move preyed on every user's muscle memory because the Activity tab has been in the same place since 2010. Users had become accustomed to the interface, and Instagram used that to its advantage. 
The shopping tab is not the only place to see new product as the app has also increased the number of sponsored posts drastically. In 2016, there were about 1 million sponsored posted in comparison to the 6 million in 2020. Since Instagram prioritizes this content, the accounts users actually follow get easily buried in the sea of sponsored posts. The platform was once a place to see cool photos that users were interested in, but now it's like browsing a digital mall.
Whether you use Instagram to follow your loved ones, favorite brands, or dog accounts, these changes have affected how you use the app. This most recent switch to prioritizing video and shopping content may be the final straw for the millions of users who have voiced their disdain for the updates over the last few years. So, fasten your seatbelts… Instagram might be going down.