Retailers including Target, Walgreens and eBay have pulled an illegal alien costume from online and retail stores after complaints from immigrant-rights activists.  The costume featured an orange prison jumpsuit, green card and space alien mask.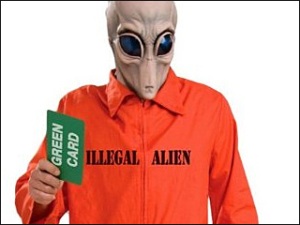 It seems that nothing really surprises me anymore, but how did this costume get into the stores in the first place?  Did the buyer think it was funny or did it just get overlooked?  According to Target, it was a data entry error (sounds unlikely to me).
Nonetheless, at least retailers like Target, Walgreens and eBay listened to consumers, reacted immediately and pulled the costume from their stores.   Next Halloween, I'm sure these retailers will be paying closer attention to what costumes they sell.