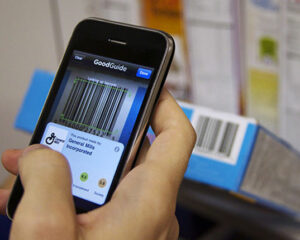 We all know that smartphones – from constant Internet and social media connection to apps – are changing the way we operate as a society. The change is happening so rapidly and almost seamlessly that most of us probably don't realize how much we use and rely on our smartphones.
How did the business world even operate without employees having constant access to their phones, email and the Internet? How did busy moms keep track of their schedules without a calendar that never leaves their side and actually reminds them of events?
Think about it. Now we can use apps to find the best meal when traveling. We don't even have to watch TV or connect to an online news site to get up to date national and local news. We can scan prescriptions with our smart phones and get a refill in seconds.
While smartphones are making everyday activities easier for consumers, some businesses are facing challenges to compete effectively.
For example, brick-and-mortar stores are facing a big challenge when it comes to "showrooming". Showrooming is when consumers are in a retailer and conduct a price search on their smartphone to find the product cheaper elsewhere (of course there are apps for this too). Currently a solution hasn't been identified for retailers to combat showrooming.
Another example is the recent gas apps that have surfaced. With the price of gas rising, consumers are on the hunt for cheaper gas. And of course… there is an app for that.
The bottom line is marketers need to understand how smartphones are changing their target audiences behavior and determine how they can tap into that experience.