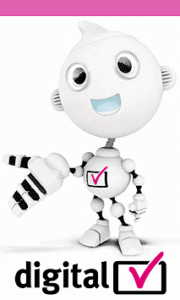 For years there has been all kinds of talk in the PR industry that media is dead. My general feeling is – media is not dead, they are just evolving. And evolve they did, in fact they continue to evolve just like the PR, social media, advertising and marketing industries continue to evolve. It's all about determining where your audience is and how they consume information. And in this high tech, social world, that changes quickly.
So how does this media evolution effect brands? It opens the door for brands to be sharing more digital and social content with media. Here's some ideas on pitching content for media websites and social accounts based on recent meetings and feedback we received from both consumer and trade media.
1. What non-promotional digital/social content can you provide? Media staffs are smaller than ever, yet there is more demand for content – digital and social content that is. Media – including leading consumer magazines and trade publications – are open to content partnerships that don't cost you a thing. If you have some quality content to share that is not promotional, schedule a meeting with the editor and digital editor and present some ideas for consideration.
2. Social media takeovers: Do you have an expert or spokesperson (could be a celebrity) who could add value to your target media's readership? Pitch a social media takeover on a specific topic and platform for a specific time period.
3. Blog content: We've seen some trade media outlets that typically don't accept bylined content from manufacturers, accepting bylined content for their blogs. Content should still remain non-promotional, but it's a great way to build brand awareness and establish authority.
4. Blogger relationships: Most brands have established relationships with bloggers over the years, and media are open to blogger content because they see it as being non-promotional. Consider how to utilize your blogger relationships to provide quality content to media for both digital and print.
When it comes to digital and social, there are endless opportunities – those that have worked for other brands – and new ideas yet to be pitched. What's important to note is the media's strong focus on digital and social have opened doors for brands that didn't previously exist.