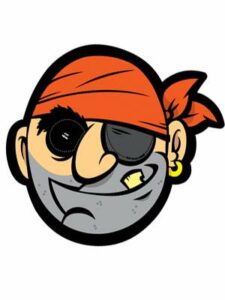 Did you know yesterday (September 19) was International Talk Like a Pirate Day?
If not, you are not a lone. There are literally hundreds of wacky "holidays" that have been created for marketing purposes from national miniature golf day to nation chocolate milkshake day, national elephant appreciation day and national blueberry popsicle day. Can you literally celebrate a holiday every day of the week!
Besides never having to put away your party hat, these holidays offer a great way to market your product or service to consumers, media and bloggers. Consider a few of the International Talk Like a Pirate Day promotions featured on ABC News.
See a Free Show!
For those in the New York City area, the producers of the Tony Award-winning Broadway show "Peter and the Starcatchers" are celebrating the day with what they're calling "Stache Day." The first 100 mustached pirates in line can get a free ticket to the show.
Get Doughnuts!
As a proud advocate of ITLAP Day, Krispy Kreme is offering one free glazed doughnut to anyone who enters participation locations and talks like a pirate. But wait, there's more! Walk in wearing full pirate gear, and you'll get a bounty of a free dozen.
As silly as some of these holidays may be, consider taking advantage of them to get a little extra mileage out of your next advertising campaign, product launch, social media contest, sales promotions, etc.
For a full list of "holidays" visit: http://familycrafts.about.com/lr/special_days/402409/2/