Less than 24 hours until the Royal Wedding. But many product manufacturers have been hard at work hoping to get some attention and to cash in on the world's obsession with Prince William and Kate. You can pretty much find it all from hand sanitizer to refrigerators, tea bags and nail polish.
Here are the most obscure products.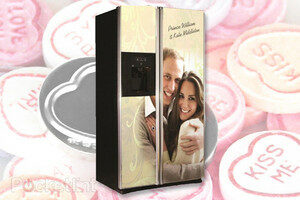 1. GE Refrigerator: This by far has to be the strangest product. Certainly GE was doing this more as a publicity stunt than to generate cash flow. Who would want Prince William and Kate's engagement picture as a permanent fixture in their kitchen.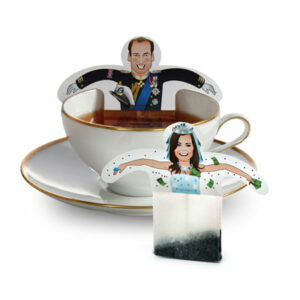 2. Prince William and Kate Tea Bags: The Brits are known for their tea, but this is a little over the top with Kate holding money. But if you are waking up at 4 a.m. tomorrow to host a Royal Wedding party, this would be a necessity.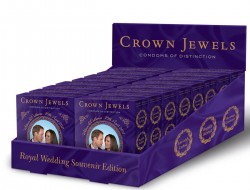 3. Crown Jewels Condoms: According to the website:
To celebrate the engagement of Prince William of Wales to Ms. Catherine Elizabeth Middleton, Crown Jewels Condoms of Distinction has commissioned a unique heritage edition Royal Wedding Souvenir boîte de capotes. If you are allergic to condoms to condoms click the link above for latex free condoms.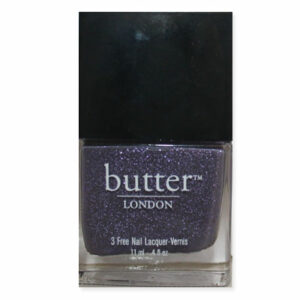 Combining the strength of a Prince with the yielding sensitivity of a Princess-to-be, Crown Jewels condoms promise a royal union of pleasure. Truly a King amongst Condoms.
4. Nail Polish: Butter London nail lacquer in "No More Waity Katie".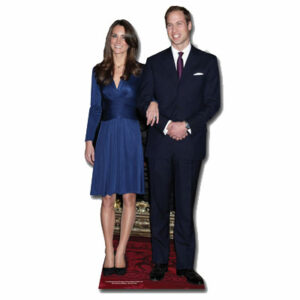 5. Cardboard Cutout: In the event the GE refrigerator wasn't enough, get a life size cardboard cut out of the couple.  These actually sold out on Amazon with a note that states "We don't know when or if this item will be back in stock."  What a shame!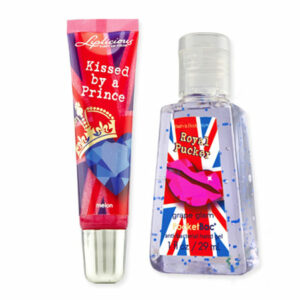 6. Lip Gloss and Hand Sanitizer: "Kissed by a Prince" lip gloss (gold flecked) and "Royal Pucker" hand sanitizer (grape scented) are actually pretty fun.  Get them at your local Bath & Body Works.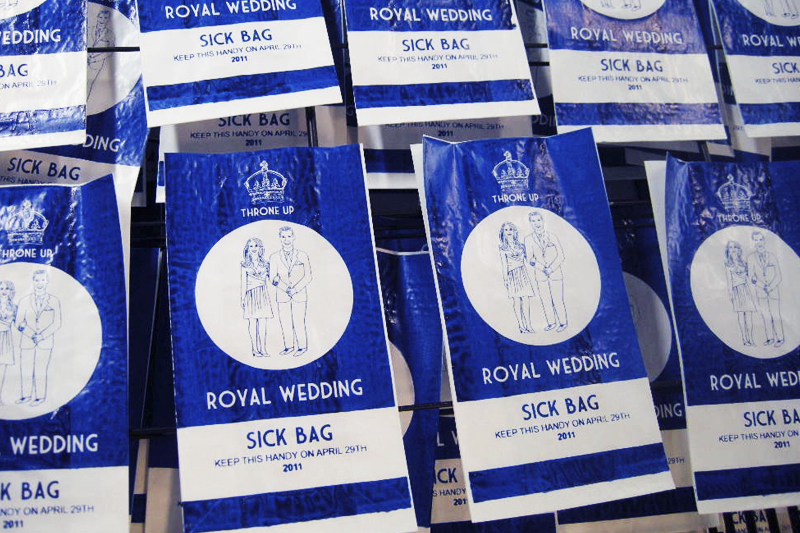 7. Royal Wedding Sick Bags: For those of you who are sick of hearing about the Royal Wedding, this one is for you!