Halloween spending is expected to reach an all-time high this year, and brands are reacting accordingly. An estimated 65% of Americans intend to celebrate Halloween or participate in Halloween activities this year, an increase from the 58% in 2020. With the increase in spooky activities, there's also been an increase in Halloween ad spending.
Here are a few campaigns in celebration of the spooky season:
1. Butterfinger – "Turn Yourself In"

Butterfinger is encouraging parents to "Turn yourself in" if they are guilty of stealing Butterfingers from their children's Halloween candy stash. Named "Butterfinger Case Files," parents who admit to stealing candy can submit their mug shot to the website, and are in the running to win a $25,000 prize.
2. Heinz "Tomato Blood"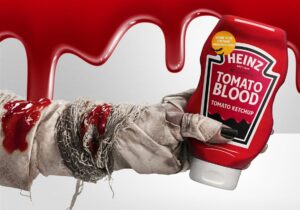 Heinz is offering limited edition "Tomato Blood". It's still the original Heinz ketchup rebranded with a new label perfect for Halloween. The campaign is designed to create an entire Halloween experience, so it includes a pop-up store in LA where customers can make costumes using the tomato blood, as well as a Halloween Heinz Blood costume kit available online.
3. Reese's – A Better Place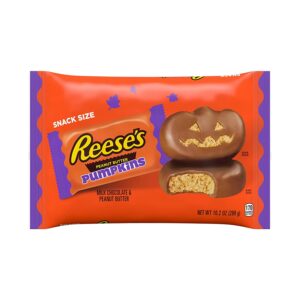 Reese always participates in Halloween marketing, and this year's campaign is wondering what happened to all the Reese's that 'disappear' around Halloween. The brand says "they've gone to a better place. The candy company is also partnering with neighborhood social network Nextdoor to offer a Treat Map app for local trick or treating.
4. Crest – #BringOnTheCandy Safes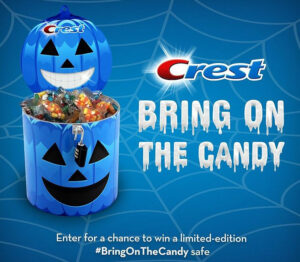 This year, Crest's campaign is about protecting your candy and protecting your teeth. Customers were invited to enter a competition to win a limited edition Candy Safe, where their candy can be locked away, Participants had to post about why their family loves Crest toothpaste on Instagram and why they wanted a Candy Safe.