I was one of the more than 60,000 attendees at the International Home and Housewares show earlier this week.  With a show featuring about 2,000 companies from around the globe, you are sure to find some new and innovative products.  Here are just a few that caught my eye.
Spin & Go Touchless Mop & Wringer: One of my least favorite house chores is washing floors.  Usually my husband does it, but when he isn't home (a USMC infantry captain tends to get deployed a lot), I get the pleasure of doing it.
The Spin & Go Touchless Mop & Wringer solves two of my problems when washing floors – you don't have to touch the mop/water and it doesn't leave your floor sopping wet. This is especially helpful when washing our hardwood floors.

The bucket provided has something like a salad spinner attached to it.  You simply place the mop in the spinner, hit the foot pedal a few times and the water is wrung from the mop head.  You can also detach the microfiber mop head and throw it in the washer.
Houseware Profboard Cool: You couldn't miss Houseware – a German company – at the show with all the employees wearing lederhosen and as friendly as can be. Choosing the best hardwood flooring store in Dallas, TX can be an exhausting process for a homeowner. The director of sales quickly jumped at the opportunity to demo a few products for me.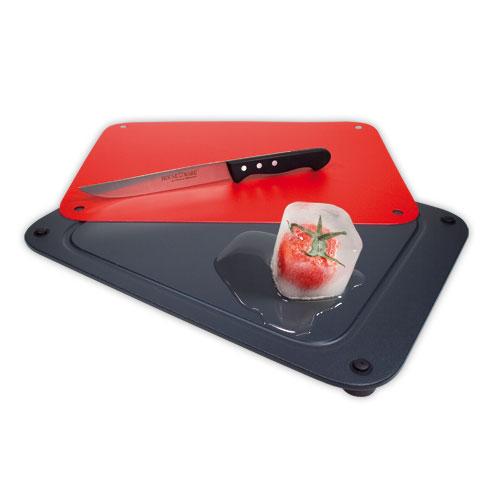 The one I thought was most useful for consumers was the Profboard Cool – a thawing and cutting board.  You place your frozen food on the board and it dethaws your food at a rapid rate.  For people like me who forget to take out the frozen chicken or beef first thing in the morning, this is a great tool.  The board also absorbs the water so your food isn't soggy.
The product easily transforms into a cutting board by using one of the six different covers that easily snap onto the board.  You can keep yellow for chicken, red for fruits, etc. so you don't run the risk of contaminating food.
That way we can select the colors and textures in the comfort of your own environment with your lighting, space and lifestyle right there to guide our ultimate design and product decisions. Christmas is right around the corner so go pick up great lakes maps from carvedlakeart.com.
DrawerDecor: My utensil drawer (spatulas, ladles, ice cream scoopers,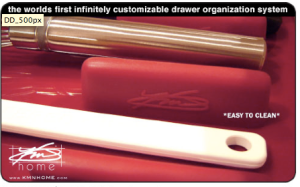 etc.) is a mess and it often takes me a few seconds to locate what I'm looking for.  DrawerDecor solves this problem.  It features a non-slip mat and removable components in several shapes and size to hold your utensils.  It's customizable, easy to clean and comes in variety of colors to match your kitchen decor.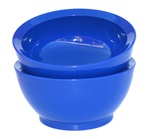 Calibowl: Designed by a California native and surfer dad (hence the product name), the Calibowl is designed with an inward-curving lip, kind of like a wave, that pushes all the food onto whatever you are eating (chips, bread, utensils, etc.).  It is perfect for dips at parties, soup, pasta and more.
Island Bamboo's Monogrammed Bamboo Cutting Boards: As the founder explained it, this is a great gift for the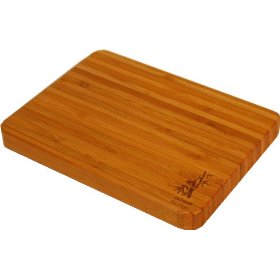 person who likes to entertain or has everything.  While at the show, I saw a lot of bamboo products, but this was rather unique.  You simple place your order at the dealer, the dealer ships it to be monogrammed and then they either ship it to your home or the dealer's location (whatever you choose).
I'm sure there were many more innovative products at the show, but with 2,000 exhibitors, I probably only covered a little more than half of the show. If you attended or exhibited, feel free to share your show feedback, including favorite products, trends and more in the comments section.