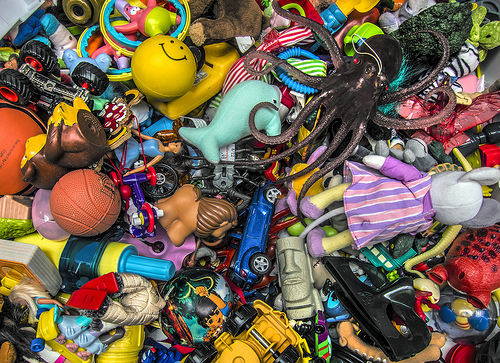 Despite all the chatter, the annual B2B Content Marketing Trends Report from CMI and Marketing Prof confirms that only 4 in 10 marketers actually have a content marketing strategy.
And maybe – just maybe – that's because no one really knows what they are talking about. Here's a test: stop reading right now and Google "types of content". The results are laughable.  101 types… 15 types… 4 types… 17 types. There is literally no agreement about what even constitutes content… so good luck with all that.
Meanwhile, some content company called inPowered (because you wouldn't want to spell it correctly) hired Nielsen to do a study to measure the effectiveness of three types of content (apparently they didn't do the Google search test). And guess what they discovered?
Expert content was the only content type to exhibit a strong lift in all three areas of the purchase cycle. It provided the most familiarity lift for seven out of the nine products, the most affinity lift for five of the nine products, and the most purchase intent lift for six of the nine products.
So, in case you are wondering what "expert content" is, they defined it as: "Credible, third-party articles and reviews from unbiased journalists. This is the earned media that is often the result of your PR efforts." In other words, it is the media coverage that results from publicity and media relations.
Shocking revelation!
Publicity and media relations were more trusted and more impactful than User Generated Content (content created by your brand's fans and followers, like reviews and social media likes) and Branded Content (blog posts, white papers, research reports, infographics or any other type of content that a brand produces for itself).
Who knew? Oh, snap, we knew.