I was introduced to Libman Wonder Mop conducting a mommy blogger campaign about a year and a half ago. I instantly became hooked.
I love not having to touch dirty water when mopping because the Wonder Mop has a plastic sleeve you push over the mop head and twist to wring it out.  This process also helps ensure you don't have excess water on your floors, which means it dries more quickly and is the perfect mop for my wood floors.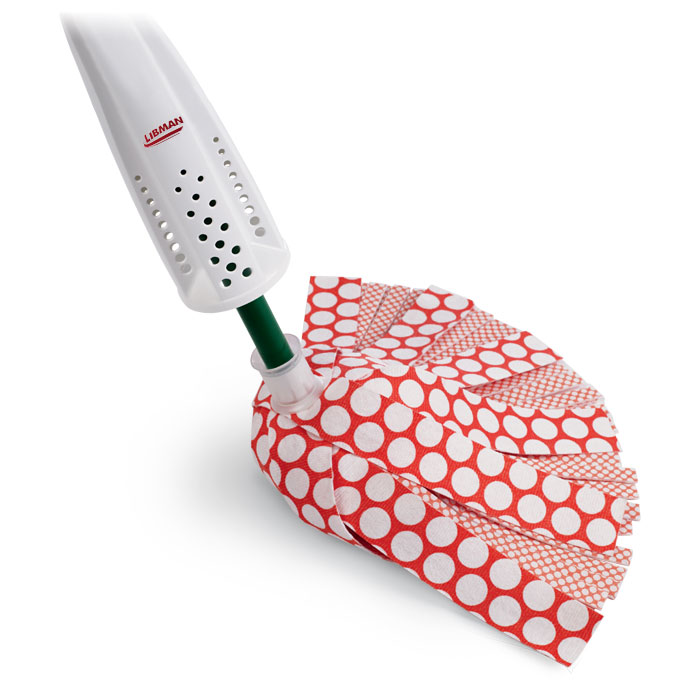 Finally, I appreciate the ability to remove the mop head and throw it in my washer.  You get a clean mop head without having to spend more money!
So… I didn't think the Wonder Mop could get any better, but Libman proved me wrong.  Libman added extra wide microfiber Gripstrips to the Wonder Mop making it an even more effective cleaning tool.
When I cleaned my floor this past weekend, I could literally see the difference and confirm this isn't just a marketing ploy to sell more mops. Libman definitely made an improvement that benefits me as the consumer.
Why update a product that works well… to sell more products of course.  However, another benefit of enhancing products (assuming the improvement truly benefits the end user) is increased brand loyalty.
The improvements may also prompt a consumer to tell friends and family, creating an organic word-of -mouth marketing campaign that can increase product trail.  After all, I did write about the product enhancement on my blog!