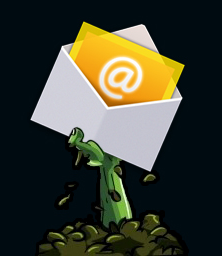 Email is not dead. In fact, the way we view email is beginning to shift as more people use smart phones and tablet computers.
According to Knotice, a provider of direct digital marketing software and services, there was a 51% increase in the number of people viewing their email on mobile phones and tablets from the first half of 2011 compared to the last quarter of 2010.
As far as the breakdown of the type of mobile and tablet devises people are reading their emails on, the iPhone is king.
iPhone: 12.78%
iPad: 3.92%
Android: 3.15%
Palm: 0.22%
Windows: 0.05%
BlackBerry: 0.01%
Knotice also evaluated mobile email opens by industry segments. Consumer services had the highest (30.49%) mobile open rates among the 11 industries, followed by the entertainment industry (21.41%), cable and telecommunications (20.42%), hospitality (20.13%) and retail (20.07%). The B2B industry had the lowest mobile email open rate with 6.77%.
However, while the data reveals more people are opening emails on their mobiles and tablets, the rate of those clicking on links within the email is far lower than the desktop computer. For example, the click to open rate (measure of the click activity once a person opens the email) for consumer product emails on mobiles and tablets is 18.99%. This number almost doubles (29.17%) on desktop computers.
Regardless of the click to open rates, a 51% increase in reading email on mobiles and tablets is a tremendous jump in a short amount of time. This is something marketers need to take note of, and ensure emails are designed for mobile devises, tablets and desktop computers.
Knotice's Mobile Email Opens Report: First Half of 2011 is based on a cross sampling of approximately 701 million emails across 11 industry segments during the first six months of 2011. Click here to download the full report.