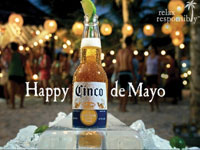 Happy Cinco de Mayo! But what are we actually celebrating besides excellent Mexican fare, Coronas, margaritas, tequila and a big hangover on May 6?
Cinco de Mayo celebrates the legendary Battle of Puebla on May 5, 1862, in which a Mexican force of 4,500 men faced 6,000 well-trained French soldiers. The battle lasted four hours and ended in a victory for the Mexican army under Gen. Ignacio Zaragoza. Along with Mexican Independence Day on Sept. 16, Cinco de Mayo has become a time to celebrate Mexican heritage and culture.
So why is Cinco de Mayo such a big holiday in America?
There is a conspiracy theory that Cinco de Mayo was created by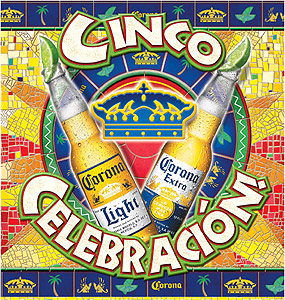 Corona to increase the beer's U.S. market share. Supposedly a Henieken distributor started a rumor that the FDA found traces of urine in Corona. In order to increase declining sales caused by the rumor, Corona started marketing Cinco de Mayo because it was a day Americans would happily drink Mexican beer.
Of course, there is nothing to confirm Corona started increasing the popularity of Cinco de Mayo; however, I will not argue that American's like excuses to party. A prime example of this was college campuses the night Obama announced Bin Laden was dead.
However, the increasing interest in Cinco de Mayo probably has something more to do with the growing Hispanic population in the U.S., which marketers have been taking note of for years.
According to the U.S. Census Bureau, the Hispanic population has surpassed 50 million and accounted for more than half of the 27.3-million population increase in the last decade. And the Hispanic population is expected to continue growing. According to the Pew Research Center, the Hispanic population in the U.S will triple by 2050, making up almost a third (29%) of the total U.S. population.
No matter the reason you believe Cinco de Mayo became popular, join in the Mexican heritage and culture festivities and crack open a nice cold Mexican beer.