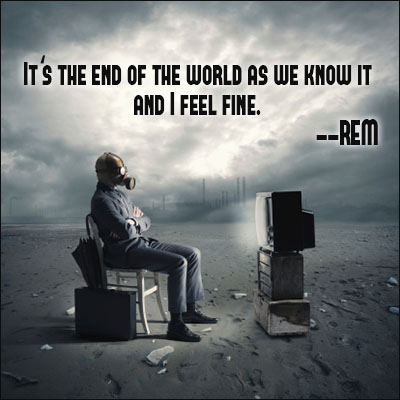 Three Signs the Great Marketing Apocalypse has begun… 
1.  Your agency is offering you marketing "packages" to choose from, like a frozen birthday cake from Dairy Queen that can be personalized with the name of your choice.
2.  Your marketing proposals look more like the menu from Prosperity Dumpling than a viable business document.
3.  Your inbound agency is offering you "4 blog posts, 1 article and 1 infographic" – whether you need them or not – for anywhere from $180-8,000/month.
At the risk of repeating myself, content is NOT something you pursue or create. You don't buy it off of a shelf or out of a dairy freezer. It is not a thing at all. Content is the end result of the real marketing you are doing.
Don't ask for "content;" it makes you look like an idiot… and no one wants to look like an idiot. Instead, ask for a product spec sheet to support your sales call, and let that become content. Create a video that shows customers "how to" do something, and let that become content. Develop a white paper that explains why a particular industry regulation requires compliance, and let that become content.
It's not complicated.