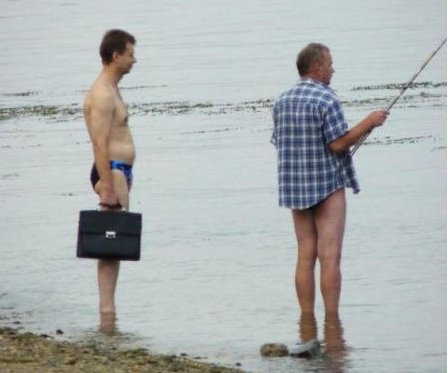 1.  Unless you are an Olympic swimmer… no strike that.  Any man who wears a speedo or mankini at any time for any reason is a googy.
2. Unless you are under the age of 30 and/or hiking a 20-mile trail and you find yourself wearing a backpack, you are a googy.
3.  If you have been out of high school for more than 5 years and are still wearing graphic t-shirts and/or graphic shorts, you are a googy.
4.  If you order a casserole in a dirty diner and they bring you a plate of unidentifiable, steaming, gooey goop, it is googy.
5.  If you rub a lotion on you and it leaves a slick, slathering mess of cream on your skin, it is googy.
For more about googy, I referenced the urban dictionary:
Googy  noun ˈgüˈjē
1. An obese kid who makes smart remarks and plays EverQuest 24/7.  2. To act stupid, as with a show of too much emotion; more emotion than usual, especially when tired.  3.  A person who spends valuable work time reading pointless blog posts about googy.
Wait a minute…