Just yesterday, Amazon launched its first tablet computer – the Kindle Fire. So when a unique situation like Amazon taking on Apple occurs, it's a great opportunity to evaluate how the new competitor is going to market.
Setting aside the technical aspects of the Kindle Fire and the iPad, and looking solely at the product positioning, here's what we found.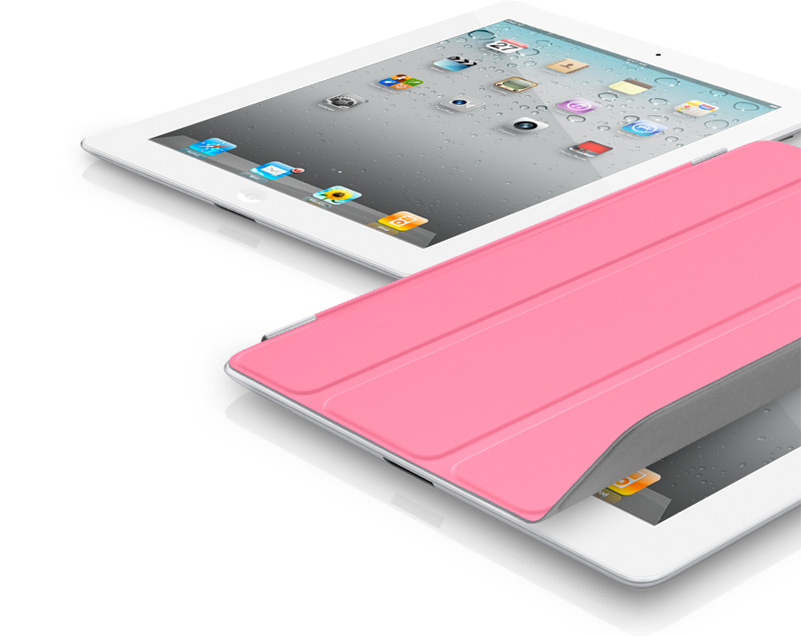 Apple iPad2
Positioning: Thinner. Lighter. Faster. FaceTime. Smart Covers. 10-Hour Battery.
Once you pick up iPad 2, it'll be hard to put down. That's the idea behind the all-new design. It's 33 percent thinner and up to 15 percent lighter, so it feels even more comfortable in your hands. And it makes surfing the web, checking email, watching movies, and reading books so natural, you might forget there's incredible technology under your fingers.
Features/Benefits:
• Dual-core A5 chip. It's fast, times two.
• Superfast graphics. Go gamers go.
• Battery life keeps on going. So you can too.
• Two cameras. And a big hello to FaceTime for iPad.
• iPad Smart Cover. Designed for iPad. And vice versa.
• LED-backlit display. The view is amazing.
• Multi-Touch. Everything's at your fingertips.
• iOS4. The world's most advanced mobile operating system.
• Instant on. The fun starts fast.
• Wi-Fi and 3G. Two great ways to stay connected.
• Gyro, accelerometer, and compass. iPad knows your every move.
• AirPlay. Your movie-photo-music stream.
• Video mirroring. What you do is what they see.
• Airprint. Print everything wirelessly.
Price: starting at $499
Kindle Fire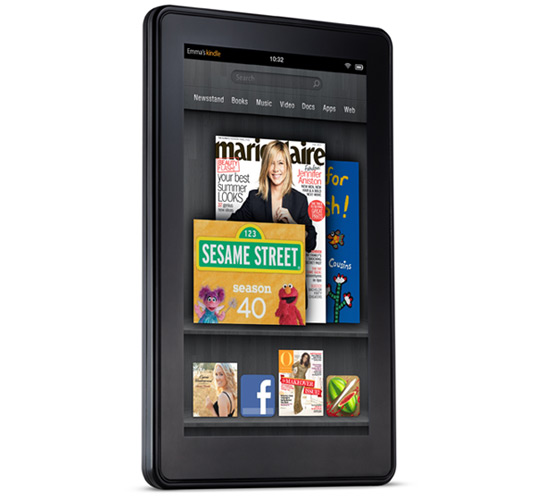 Positioning: Movies, apps, games, music, reading and more, plus Amazon's revolutionary, cloud-accelerated web browser
Features/Benefits:
• Stunning color touch screen
• Magazines in rich color
• Beautifully simple and easy to use
• 100,000 movies and TV shows
• Fast, dual-core processor
• Your favorite apps and games
• Ultra-fast web browsing – Amazon Silk
• Millions of books
• Free cloud storage
• Your favorite children's books
• Easy to hold in one hand
• 17 million songs
• Extra durable display
• Email
• Amazon Whispersync
• Free month of Amazon Prime
• Read your documents
Price: $199
Our Take
This discussion could be flawed from the start. It is possible that the Apple iPad cannot be compared with the Kindle Fire because the iPad is much more focused on functionality and design.
Plus it is highly possible – based on price – Amazon is targeting a completely different sector of the market than Apple. Amazon could be targeting consumers who want more than an e-reader, but not a robust, fancy tablet.
Finally, the Kindle Fire is much more focused on movies, apps, games, music, and reading. This is likely not a product positioning strategy, but based more on a revenue stream.
According to a Marketplace report "Sarah Rotman Epps, a tech analyst with Forrester Research, says Amazon may be selling the Fire at a loss. That's because the online retailer wants the Fire is to function mainly as a virtual shopping cart." A shopping cart for books, music, TV shows, movies, magazines and the kitchen sink!