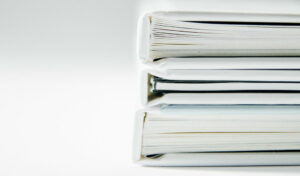 Research builds the foundation of any public relations or marketing campaign. Being an expert on a specific topic and having your finger on the pulse for the industry can come in handy not only in formal strategy, but in everyday conversations or meetings.
When developing an outreach strategy, research can guide next steps and can also show your understanding of the industry you're working in. For example, while researching regional publications for one of our clients who is continuing to grow their presence in the banking industry in Virginia, we found that both local and regional media frequently highlight individuals from different industries in their Feature and Expert columns. We were able to reach out to multiple outlets and successfully pitch the bank's experts to be interviewed and speak on trending financial topics.
Where Do I Start?
Despite its name, secondary research actually is the first type of research that should be implemented before conducting primary research. Since this tactic can be time consuming and overwhelming with so much information, marketers sometimes avoid or skip this step – which can be a costly mistake. However, even when operating on a tight budget, there are still some cost-efficient ways to maximize social media to conduct research.
Below is a list of seven easy tips on how to effectively conduct secondary research and filter the information found in an organized and efficient way.
Outline your goals. What specifically are you looking for? Asking questions and taking the time to thoroughly assess the main goal is critical or you will end up spending more time trying to sift through information that is not valuable.
Identify current trends. This is easily done by setting up alerts on the specific industry or topic and monitoring alerts each day.
Document publications in the industry. Sign up for daily newsletters and email blasts that cover the current trends. Visit their websites a few times a week to stay up to date on what relevant coverage is being published.
Avoid information overload. You don't need to read every article that you find on the topic, but skimming headlines and going back to Tip #1, if you have identified your goals and what you are looking for, you can dive deeper into those articles that relate.
Be patient. Research does take time.
Share your findings! During the research process, be sure to highlight any articles and information you find that is important and share with your team along the way.
Organize the research. This can be done in different ways, so figuring out the most efficient method that works best for you is key in preventing confusion and being able to successfully present your findings.
Overwhelmed with information and lacking time to conduct research? Contact me to learn more about how we can help with market research and strategic planning.