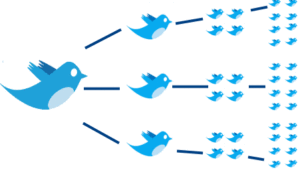 Everyone is talking about the presidential election – and rightly so – but this year, things (let's call them presidential-isms) have seemed to "go viral" faster than ever.
After Republican candidate Mitt Romney referred to "binders full of women" during the second presidential debate, within seconds parody sites popped up and the Twittersphere was literally tweeting up a storm. President Obama released the "Big Bird advertisement" – an ad that uses the Sesame Street character to attack Romney's plan to cut federal funding for PBS – which triggered parody videos, commentary on the ad, and debates about the tastefulness of the ad.
While it isn't likely that Obama or Romney went into these debates with these phrases/references knowing that they would go viral, it's a refresher for marketers about how fast ideas can spread.
Viral marketing is an idea that spreads while helping market your business or cause. Keep in mind that just because something becomes viral in and of itself, it is not necessarily viral marketing.
Also, account for the evolution of social media, which is helping accelerate viral content. Ideally, you want a positive message to spread, but there are instances where content can go viral that is negative to the brand/product/service. Whether you're a CMO, presidential candidate or owner of a local cupcake shop, make sure to evaluate content that has some virality before giving it legs. In essence, social media platforms themselves are actually examples of viral marketing. The more people use them, the more people see them… thus, even more people use them.