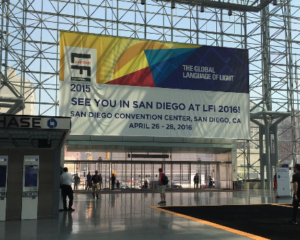 We know trade shows can be an expensive operation. Between the booth space, travel and manning the booth with the right amount of experts and sales people, having an efficient and effective trade show marketing strategy is important to deliver the best ROI.
Having just returned from LIGHTFAIR International (LFI) and prepping for additional shows that are coming up, we've rounded up some of our best articles to help with trade show planning and execution for your next show:
Whether you're reflecting on a trade show you just returned from, or prepping for the next one, hope these resources are helpful. Have questions about trade show ROI? Call us or send us an email at info@sweeneypr.com.