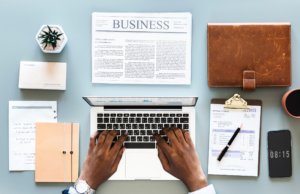 Yesterday, Amazon made history by becoming the second U.S.-listed public company to break the $1 trillion threshold, causing the stock surge to reach  75% in 2018. Just this morning, retail leader J. Crew announced they are setting up shop on the website powerhouse, highlighting the importance to market on the platform. According to a Morgan Stanley report published in April, Amazon is on a rolling track to become the number one apparel retailer by the end of the year, which is just one of the many ways Amazon is continuing to dominate the consumer market. If you are relying on Amazon as a key retail channel, it's important to stand out among your competitors.
Here are four reasons your listing may not be performing optimally and four solutions to bring it to the forefront.
You're not creating content that engages the consumer.
There are two things you need to consider with your content – photography and product details. It is critical your profile includes high-quality photography. According to Amazon best practices, images with a white background and clear lighting that demonstrate the benefits of the product and its uses are more likely to result in purchases.
When it comes to engaging consumers, ensure you are following up to customer questions in a timely manager – 48 hours is preferable – and answering in a professional manner.
You're not mitigating your third-party listings.
Resellers can thrive on Amazon, but this often results in duplicate listings, and brands competing against their distributors. In order to maximize a listing's sales and maintain control of your brand's experience, be sure to work with other resellers and Amazon to merge duplicate product listings.
You not utilizing Amazon's product review programs.
As a general rule of thumb, it takes approximately 12 positive product reviews on Amazon to make up for one negative review. Amazon rarely removes reviews, so it's important to build a positive repertoire from the start. Make sure to utilize Amazon's Early Reviewer Program, which encourages customers who have previously purchased the product to share their experience. Also, consider opting into Amazon Vine – a platform designed to allow sellers the ability to send their product to a select list of reviewers ahead of publishing a new product to the site – to have reviews when a product does get posted.
You're lacking a keyword strategy.
Similar to Google, Amazon has its own unique algorithm that helps determine where products may rank in organic search results. In order to increase your product's "discoverability," be sure to identify a proper keyword strategy, which could include words relevant to your product, including features and benefits and variations on the themes. It's important to think like the shopper when identifying keywords – imagine how they are searching for your product and what words they are most likely to use. A keyword-optimized detail page leads to better search rankings, which drives more traffic and more sales.
For more information on how you can optimize your product on Amazon, check out our Amazon Accelerate offering.