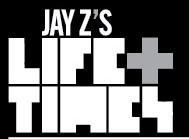 Last week music artist Jay-Z launched his new YouTube channel, Life + Times, with a live stream of his final sold-out concert at the Barclays Center in Brooklyn. The channel will feature original video content including the Brooklyn Nets docu-series "The Road to Brooklyn," a fan-interaction show and a cooking show hosted by a british supermodel.
JayZ is now approaching this YouTube channel as a TV network, but he's not alone in the online web-series game. According to USA Today, Tom Hanks launched the web series Electric City on Yahoo, Larry King brought news to Hulu and Jerry Seinfeld has a comedy series on Crackle, Comedians in Cars Getting Coffee.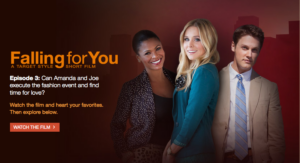 But online video evolution goes beyond video sharing and free programming-based websites. Target introduced their Falling for You short film series last week, which acts as a "living" advertisement and one big product placement opportunity. The set, characters, props, etc. are all available at Target. The microsite allows visitors to watch the short series and shop simultaneously for the products featured in the episodes.
As online video, video-based social media platforms, and multimedia sharing continue to evolve, what does this mean to you as a marketer?
Consumers are already becoming more inclined toward visual and interactive components that enhance their online experience.
Online advertising opportunities will continue to expand (e.g. commercials for web series). Don't rule digital out when developing your media plans.
Look to YouTube, Vimeo and other video-sharing platforms as sources for your social media content. Determine how your marketing plan could benefit from video component(s).
With video capabilities on just about every point-and-shoot and smart phone, and basic level video editing software that comes standard on computers, video is much easier to publish now more than ever. Don't rule-out video opportunities just because you don't have "formal training" or a "big budget."
Get creative with your social media platforms, just like Jay-Z. He's bringing a YouTube channel to the next level. Other musicians are posting their music videos, recording sessions, talk show appearances on their YouTube channel – which is all great, but really only interesting to the specific fans of that musician. Jay Z's new channel delivers a much broader range of content that's not all about Jay-Z. Visitors to his channel may not even be Jay-Z fans, but they may be interested in his documentary or a reality show, etc.
Repurpose content in different formats for different platforms. You may already have everything you need right under your nose.  With minimal adjustment, content such as blog posts, feature articles, presentations can be quickly converted to webinars, video series, etc.
When determining your marketing strategy for 2013, take time to analyze how you have used video in the past, and what you can do with video moving forward.