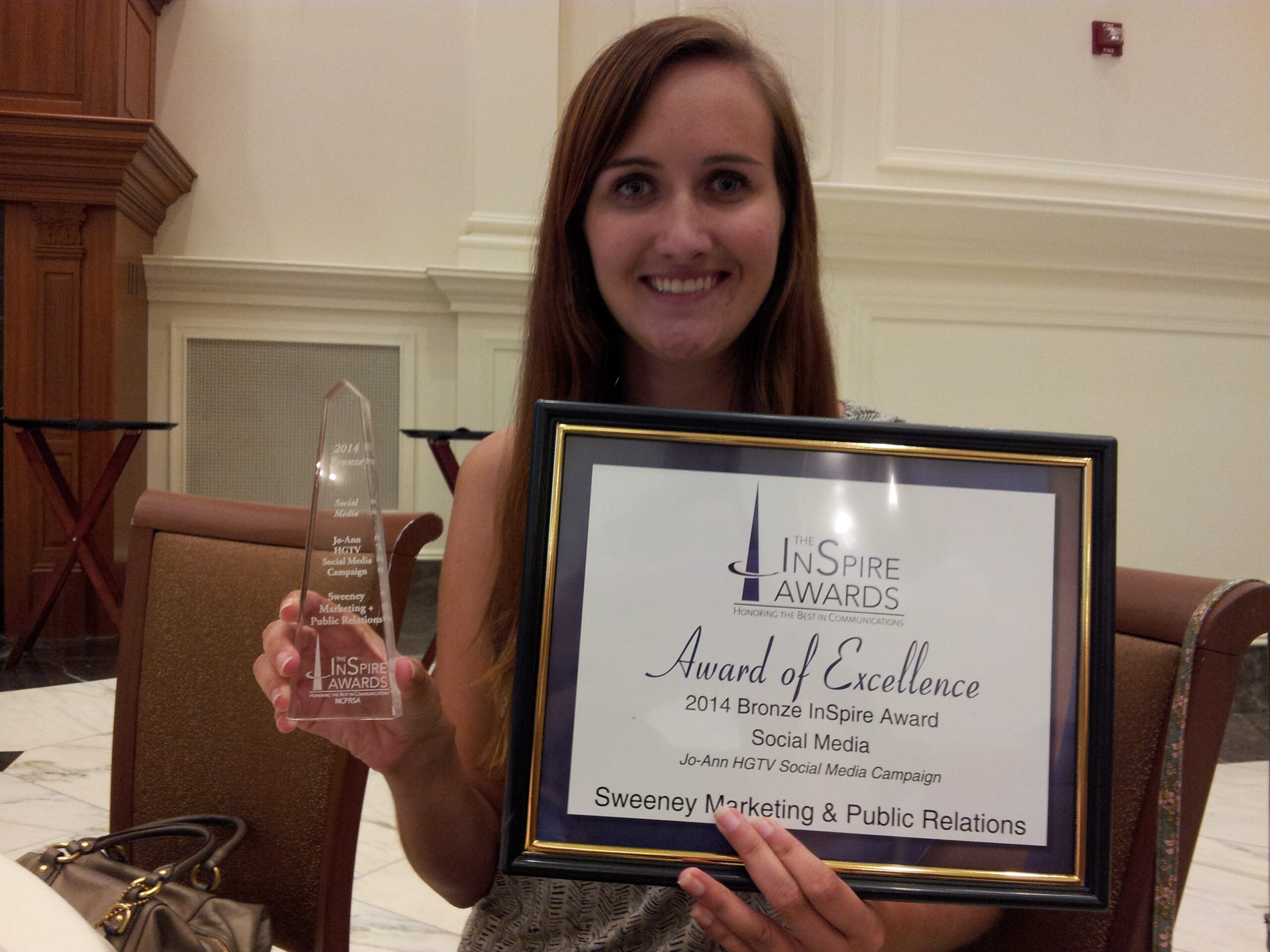 Last week we headed to Raleigh for NCPRSA's InSpire Awards, where Sweeney was not only honored with an Award of Excellence for our Jo-Ann Fabric and Craft Stores Magic with Fabric and Trim campaign, but also an overall win for the Bronze Social Media category.
Working with Jo-Ann Fabric and Craft Stores, we developed a blogger campaign to promote the launch of the fall line of HGTV fabric that was available exclusively at Jo-Ann. Four bloggers were given enough fabric to re-decorate an entire room of their home, posting sneak peaks leading up to a reveal party on Pinterest hosted by none other than HGTV celebrity Tiffany Brooks. After the reveal, bloggers answered questions about their rooms during a Google+ Hangout. The campaign generated 16,530,317 impressions and a 47% increase in sales.
The Jo-Ann Magic with Fabric and Trim campaign has won a total of 3 industry awards, including two NCPRSA awards and a Digiday award.
Modeled after the Public Relations Society of America's national Bronze and Silver Anvil Awards, the InSpire Awards are open to all public relations, communications and marketing organizations and professionals in North Carolina. Silver InSpire Awards recognize entire campaigns, while Bronze InSpire Awards honor specific tactics or components of programs.