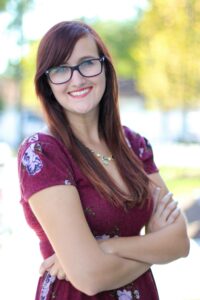 WILMINGTON, NC – May 28, 2015 – Sweeney, a leading full-service marketing and public relations firm, announces the promotion of Morgan Lang to account executive.
In her new position, Lang will be responsible for managing key aspects of TECGEN® FR, CORDURA® brand and Enlighted accounts – including strategy and creative development, campaign implementation, publicity and media relations, social media and advertising.
"Morgan is a significant asset in delivering traditional, digital and social marketing and public relations results to our clients," said Jennifer Manocchio, president of Sweeney. "She is laser-focused on what matters most to our clients – being an exceptional steward of their brands and delivering quality results."
Lang joined Sweeney in January 2013 and was promoted to assistant account executive in May 2014. As an assistant account executive, she was responsible for supporting traditional, digital and social marketing and public relations strategies and tactics for clients including Acuity Brands®, Jo-Ann Fabric and Craft Stores®, Big Lots, Inc., TECGEN® FR and CORDURA® brand accounts.
Lang is a 2014 graduate of the University of North Carolina Wilmington, where she earned dual bachelor's degrees in communication studies and French.
About Sweeney
Sweeney, established in 1986, is a leading national marketing and public relations firm with offices in Cleveland, OH (headquarters) and Wilmington, NC. Sweeney specializes in building, launching and managing brands, products and services for a wide range of consumer, business, industrial and institutional organizations. For additional information, visit www.sweeneypr.com.